---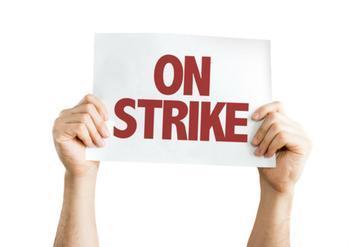 Last week, we reported that hundreds of low-wage workers at O'Hare International Airport in Chicago were poised to go on strike this week. Nearly 2,000 employees – ranging from baggage handlers to security guards and cleaning staff – had voted on a walk-out over low wages, unpaid overtime, and retaliation against union organizers.
Many worried that the strike would affect consumers looking to fly for Thanksgiving, but now it seems that holiday air travelers won't have to worry. ABC7 in Chicago reports that workers have decided to begin their protest the Tuesday after Thanksgiving, November 29.
Workers stated that they didn't want to complicate plans for the nearly 22 million fliers looking to travel for the holidays. However, when the strike does finally start, they say that O'Hare won't be the only airport affected. The Service Employees International Union (SEIU) has now said that almost 20 other airports will be joining in the strike, including big hubs like Newark International Airport and Los Angeles International Airport.
"Workers will send a message to the major airlines that it's time they take responsibility for their standards of service and care for the nearly two million passengers who travel through those major airports each day and for the workers whose dedication and hard work help to generate $36 billion in profits for the aviation industry," SEIU officials said. 
---