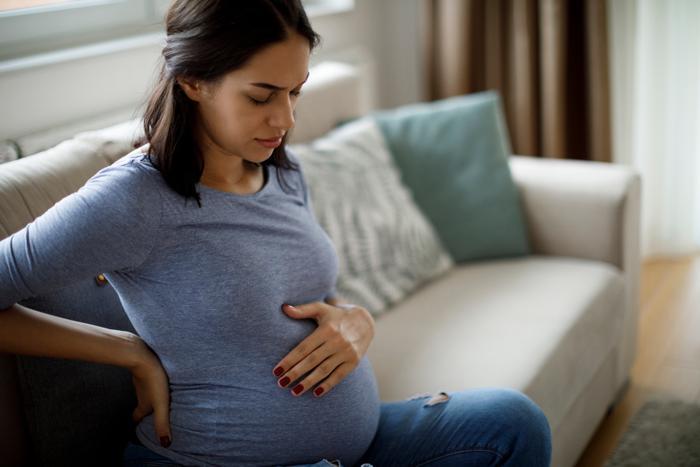 Managing stress during pregnancy is important for countless reasons. Recent studies have found that heightened stress while pregnant can affect everything from newborns' behavior to their overall well-being. 
Now, a new study conducted by researchers from the University of Edinburgh found that high levels of stress during pregnancy can affect infants' brain development. Stress produces the hormone cortisol, and the researchers found that higher levels of cortisol can have an effect on brain development. 
"Our findings are a call to action to detect and support pregnant women who need extra help during pregnancy as this could be an effective way of promoting healthy brain development in their babies," said researcher James Boardman. 
Concerns related to heightened stress
To better understand how stress during pregnancy can affect newborns' brain development, the researchers had 78 pregnant women participate in the study. The researchers analyzed hair samples from the women after they had given birth to analyze their cortisol levels, and they performed MRIs on the newborns to see how their brains were developing. 
The study revealed a connection between women who had the highest cortisol levels and infant brain development. High stress during pregnancy was associated with changes in the development of the amygdala, which is responsible for producing our fear response and can also affect other social and emotional responses. 
Because these changes were noticeable at such a young age, the researchers worry about the effect this could have on the newborns' emotional development throughout childhood and adolescence. However, the team also explained that getting support for stress during pregnancy can be a great way to ensure infants' health and wellness, and boost overall mood and mental health for pregnant women. 
"Thankfully, psychological treatments are very successful at helping mothers and children and we hope that our findings could guide therapies in future to help spot those who might be most in need of support," said researcher Rebecca Reynolds. 
Just as women prioritize their physical health during pregnancy, the researchers hope that these findings inspire pregnant women to also keep their mental wellness top of mind. 
"This research highlights how important it is to support women's health during pregnancy to ensure that their needs are met and that their babies have the best start in life," said researcher Sarah Brown. "Helping mothers cope with stress is an important step to ensure both mom and baby thrive."