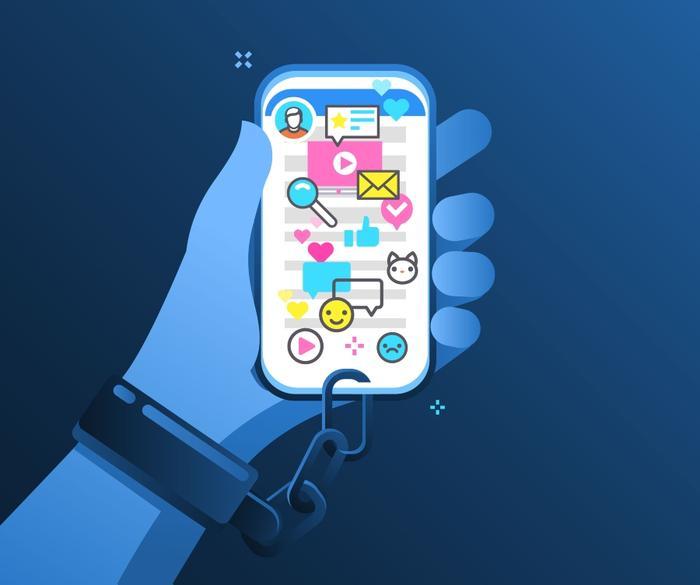 It's not uncommon for consumers to spend a good part of their day checking their social media accounts. Researchers from Lancaster University say that spending so much time on these platforms can create a lot of stress -- but instead of stepping away, the results of their study suggest that consumers are becoming even more addicted by continuously browsing anyway.
According to the researchers, much of social media addiction is born out of stress because many users feel compelled to continue scrolling despite feeling their stress levels climb. 
"While it might seem counterintuitive, social media users are continuing to use the same platforms that are causing them stress rather than switching off from them, creating a blurring between the stress caused and the compulsive use," said researcher Monideepa Tarafdar. 
Understanding the addiction
The researchers tracked the habits of over 440 Facebook users to see how stress caused by the social media platform, known as technostress, can lead to increased use. The study focused on users' coping skills and whether or not they were fueled by their stress to continue scrolling and interacting with their friends, or if they opted to power down the app and let their minds wander elsewhere. 
Frequent social media users experience technostress for any number of reasons, including a general overwhelming feeling from the pressure to always be posting constant updates or just providing too much social information.
While less frequent users opted to engage in face-to-face conversations or other activities away from their phones, the more popular response was to stay on social media and switch from scrolling their feed to chatting with a friend or playing a game in the app. 
"Users go to different areas of the platform which they see as being separate and that they use in different ways," said researcher Sven Laumer. "With Facebook, there are features that take you into different worlds within the same platform. You can be in many different places all from the same application, for example following friends' activities, posting pictures about daily activities, switching to a chat feature, or playing games." 
The researchers hope that these findings illuminate some of the concerns surrounding social media use so that consumers know their limits when the platforms become too stressful. 
"The idea of using the same environment that is causing the stress as a means of coping with that stress is novel," said Tarafdar. "It is an interesting phenomenon that seems distinctive to technostress from social media."