---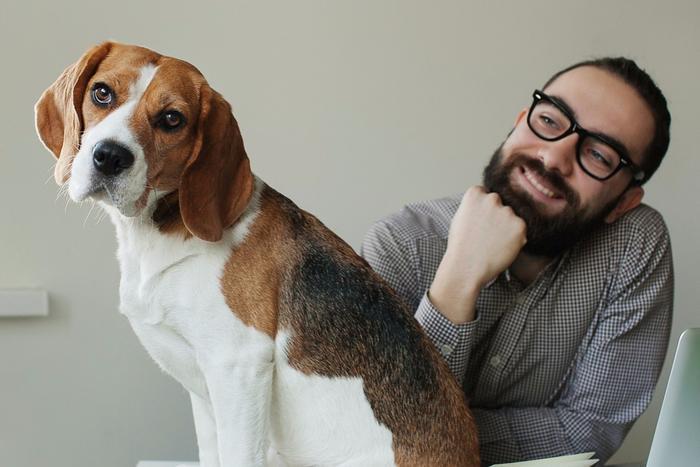 Job stress can fray nerves, keep you up at night, and contribute to health problems such as heart disease and depression.
While some workplace stress is normal, excessive stress can interfere with your productivity and impact your physical and emotional health. Your ability to deal with it can mean the difference between success or failure.
"Chronic job strain can put both your physical and emotional health at risk," says Paul J. Rosch, MD, the president of the American Institute of Stress.
Being able to release that stress can only lead to better productivity in work and at home. Oxytocin is a hormone that does everything from making you feel good to helping you feel connected to others. Touching or cuddling is one way to release this hormone. It has been proven that cuddling with animals helps this as well. It is one of the reasons therapy animals are so popular.
Hormonal changes
So it's not too surprising that new research from the University of Missouri-Columbia suggests the hormonal changes that occur when humans and dogs interact could help people cope with depression and certain stress-related disorders.
Preliminary results from a study show that a few minutes of stroking our pet dog prompts a release of a number of "feel good" hormones in humans, including serotonin, prolactin and oxytocin.
Companies have sought out different methods for working with employees to help them reduce stress. Company gyms have become popular. Fitness programs and yoga have been integrated into the work place.
In Florida, an animal shelter is barking up the same tree to help reduce stress with a whole new approach. The Humane Society of Broward County will deliver lovable critters to snuggle with for up to an hour and a half at a time.
You can schedule friends for a snuggle delivery for a minimum donation of $150 to the shelter. Proceeds from this service will benefit all the homeless animals at the Humane Society of Broward County. Think of the possibilities.Your office can throw a snuggle party.
If you happen to find a puppy or kitten that you think is the perfect snuggle bunny (they might have those too) you will have the option to adopt it right on the spot.
"We'll bring all the necessary paperwork with us, and the pets will be spayed/neutered prior," the spokesman said. For more info http://humanebroward.com/snuggles/
---