---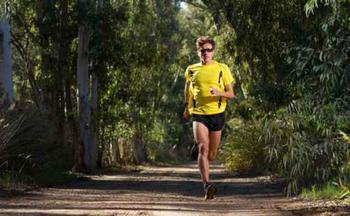 Runners often reap numerous physical and mental health benefits, as do those who spend time outside. It stands to reason, therefore, that the minds and bodies of individuals who exercise outdoors may be even better off.
But exercising outdoors, especially for those who do so alone, isn't always the safest. Hitting the trails solo may give runners some much needed alone time, but being isolated presents its share of risks.
Keeping family and friends in the loop regarding your location is one way to stay safe. Now, a new feature added to a popular fitness app called Strava may help runners, cyclists, and hikers do just that.
Real-time tracking
Before venturing out for a workout, Strava Beacon has users designate up to three "safety contacts." These contacts will receive a text message with a link to a map where their loved one is exercising.
Real-time tracking is a far cry from a vague message on a sticky note, says Ethan Hollinshead, Senior Product Manager. Allowing friends, family, and spouses to track your movements can help everyone involved worry less.
"Let's say it's 3:30, you said you'd be home at 3:00 and you're not moving towards home. That's a good indication that they should reach out to you and see what's up," Hollinshead said, adding that Beacon can help contacts quickly distinguish between "running a little late" and "stuck on the side of the road."
Additionally, Beacon lets safety contacts know if their outdoor athlete is out of network range or if their phone battery is almost depleted. 
Strava Beacon, for iOS and Android, is available on Strava Premium for $7.99 a month or $59.99 a year.
---