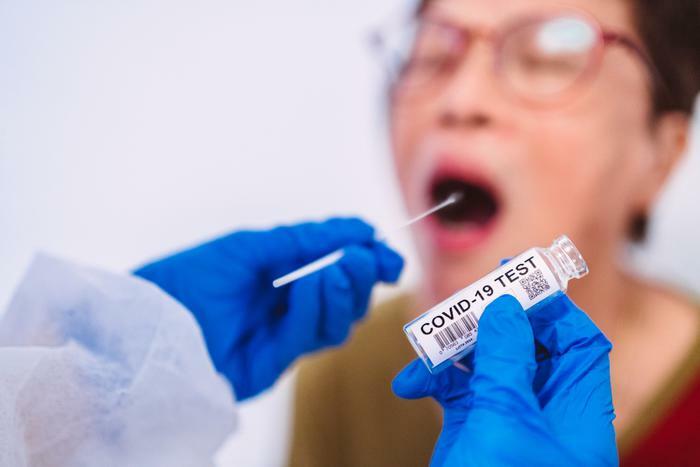 A new study conducted by researchers from Penn State explored how different COVID-19 testing strategies could impact policies for non-pharmaceutical interventions (NPIs), like lockdowns and social distancing. Their findings showed that combining different testing strategies may have a positive impact on the severity, frequency, and duration of lockdowns and other public health measures. 
"The global spread of SARS-CoV-2 and the strategies used to manage it have come at significant societal costs; for example, shutdowns of non-essential businesses and stay-at-home orders are powerful tools to control the pandemic spread of the virus, but are unsustainable over time," said researcher Katriona Shea. 
"Understanding the efficacy of combined public health interventions is a key first step in identifying cost-effective ways to manage the pandemic, especially in areas where there is low vaccine uptake and as we continue to see new, and potentially more dangerous, variants of the virus emerge." 
Being more strategic with testing
For the study, the researchers used a mathematical model to understand how the combination of different testing strategies and public health interventions impacted the spread of COVID-19 infections. The team was primarily concerned with test administration, delays, and sensitivity. 
"Our work specifically addresses the impact of combining multiple public health interventions," said researcher Emily Howerton. "Though these interventions have been well studied in isolation, understanding the combined effectiveness of these interventions is important for planning and pandemic response." 
The researchers learned that these different testing strategies and NPIs have a direct impact on the spread of COVID-19. The study showed that reducing testing delays, meaning the time it takes to receive test results, and increasing the number of available tests would help limit the intensity of social distancing and lockdown orders. 
When test results were rapid and testing went up by 5%, NPI intensity was nearly 13% lower. However, when test results took as many as five days to get back to consumers, NPI intensity was only 1.5% lower. 
"When few tests are available or delays are long, relatively strong NPIs must be continued to keep public health burdens to manageable levels," Howerton said. "Conversely, the lowest NPI levels are possible only when many tests are administered, and test delays are short. Reducing reliance on NPIs is highly dependent on the ability of a testing program to identify and isolate unreported, asymptomatic infections."
Combining testing efforts
Ultimately, the researchers say combining these efforts will lead to lower infection rates and less intense public health interventions. 
"Changes in NPIs, such as the intensity of stay-at-home orders, should be coordinated with increases in testing to ensure epidemic control," Shea said. "Otherwise, even small lifting of these NPIs can lead to dramatic increases in infections, hospitalizations, and death.
"Importantly, higher degrees of immunity in the population -- enabled by vaccination, for example -- reduce the need for testing and NPIs; therefore, we encourage everyone to get vaccinated as soon as possible," she said.