---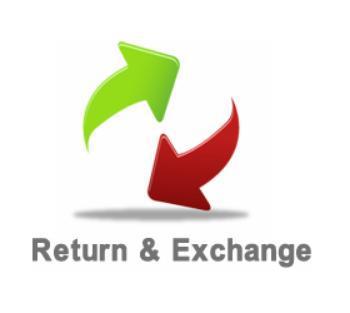 Now that Christmas is over consumers who were in a rush the last few weeks to buy presents will be lining up at stores' customer service departments to return some of the gifts they received. The process is easy at some stores but not so easy at others.
Personal finance website GoBankingRates.com has rated major retailers' return policies, choosing the best and the worst. While we all have our own ideas about what makes a good return policy, the website's editors went about it methodically.
"The factors we considered were things like the length of time you have to return something, whether you get cash back or only store credit and whether the product has been used or not," said Casey Bond, managing editor at GoBankingRates.com.
Costco judged the best
Winning the top spot as the store with the best return policy was Costco.
"They have just about everything you could ever want to buy in one place and that makes them a great retailer," Bond said. "Their return policy is very generous. Generally there is no specific time frame for returning something."
Costco's full refunds take the form of cash or check.
Number two on the list of stores with the best return policies is Nordstrom. No formal return policy exists; returns handled on a case-to-case basis as long as Nordstrom carries the product. There is no specific time limit. Bond said Nordstrom's place on the list should come as no surprise.
"This is a company that has a really long history of excellent customer service and their return policy is part of that," she said.
Coming in at number three is Zappos, a shoe retailer that mostly sells its products online. Returns are accepted up to one year after purchase and include free shipping.
Sears earns dubious honor
Consumers trying to return gifts to these stores are in luck. But not so lucky, according to Bond, if your gift was purchased at Sears, which tops the list of retailers with the worst return policy.
"They have the most complicated policy ever," Bond said. "It's a tiered system tied to what is purchased and the return time window is very short."
The retailer with the second-worst return policy is Best Buy. It too is somewhat complicated.
"The most interesting thing about Best Buy is the time frame for returning something depends on how much that customer has spent with the store over the last year. People who spend $3,500 or more get the longest time frame."
Consumers who haven't spent anything with Best Buy previously get the shortest return window – 15 days.
The third retailer on the list of worst return policies is American Apparel. Bond says it made the list primarily because of the hoops consumers have to jump through to return an item. Returns aren't accepted at stores, they have to be shipped.
In the past, Target has generated numerous complaints from ConsumerAffairs readers frustrated by the return process but apparently there have been changes. Bond says Target very nearly made the top three of best return policies. 
"They came in number six among the best, right around the middle," she said. "I personally have had very good experiences with Target returns."
It's very likely that in the days and weeks ahead, millions of consumers will have some kind of experience – good or bad – trying to return a gift. The National Retail Federation reports nearly $60 billion worth of holiday merchandise was returned last January.
Thanks
Keep an eye on your inbox, the lastest consumer news is on it's way!
Unsubscribe easily whenever you want
---