---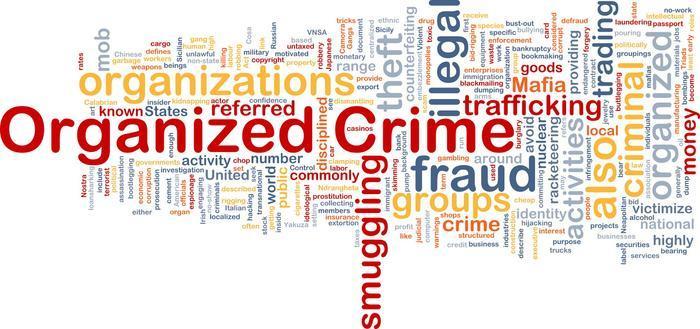 Organized retail crime continues to be a major problem in the U.S.
The National Retail Federation's (NRF) 11th annual Organized Retail Crime (ORC) Survey, which polled 67 senior retail loss prevention executives, found that nearly all (97%) of retailers surveyed reported that they had been a victim of ORC in the past year, versus 88.2% who said so last year.
And, of those who had been victimized over the past year, the survey also found that more retailers this year have seen an increase in ORC activity at their own company -- 84.9% versus 60.3% last year.
Not taking it
More companies, the survey found, are investing in tools and resources to combat the growing problem. Overall, 47% of those asked say they are allocating additional resources of some kind, compared with 41.3% last year. Specifically, the survey found 31.8% of retailers are allocating additional resources to staffing, versus 22.7% last year, and nearly one-quarter (24.2%) are adding additional budget resources.
"Even with state-of-the-art technology available, trained employees on the ready, extensive partnerships with all levels of law enforcement and additional resources on hand, retailers continue to grapple with the challenges that come with fighting organized retail crime," said NRF Vice President of Loss Prevention Bob Maraca. "Brazen and often dangerous criminals are finding new ways every day to manipulate the retail supply chain; from the docks where merchandise comes in to criminal flash mobs that involve several individuals running into a store at once, the methods used by crime gangs today run the gamut. These new criminal methods are making it even more crucial for retailers and law enforcement to work together to combat this crime."
Government help needed
Five states have enacted their own state legislation around ORC so far this year, bringing the total to 30 states that now have laws against criminals who are found to be associated with an organized retail crime gang.
The NRF asked retailers about the support they get from law enforcement in the states where they have a presence and that have ORC laws, and the survey found 15.4% of those surveyed say they have noticed an increase in support from federal law enforcement; just 9.6% said so last year; 43.1% say they've noticed an increase in support from local/county law enforcement and 24.6% say support from state law enforcement has grown.
Because organized retail crime gangs have the means to transport stolen products through multiple states and even overseas, retailers believe the need for federal legislation is greater than ever. For the first time, the NRF asked if they believe a federal ORC law is needed to effectively combat the issue, and 78.8% said "yes."
"Organized retail crime continues to be an issue plaguing retailers, and there continues to be a need to pass strong ORC legislation that defines the issues and provides law enforcement with the necessary tools to help retailers combat the issue," said NRF Vice President of Supply Chain and Custom Policy Jon Gold. "These vast and often dangerous crimes are not limited to any state or jurisdiction and are why we continue to push for federal legislation."
Financial impact
Retailers on average report they have lost $453,940 per $1 billion in annual sales over the past year. Additionally, the survey found that, on average, retailers allocate approximately $434,032 to specific organized retail crime personnel in their company.
Organized retail crime gangs often use fake locations for their extensive operations, including store fronts, pawn shops, flea markets, and kiosks. According to the survey, 59.1% say they have recovered stolen merchandise from a physical fence location in the past 12 months. When criminals aren't using actual locations to house their stolen goods and run their crime operation, many turn to the internet for the anonymity it offers. Over the past year, 59.7% of retailers surveyed say they have identified or recovered stolen merchandise from an e-fencing operation.
Savvy criminals are also finding ways to manipulate well-intentioned store return policies. According to the survey, two-thirds of respondents say they have experienced thieves returning stolen merchandise for store credit, to then sell that merchandise credit to secondary market buyers or sellers.
For the first time, the NRF asked where retailers have recovered the stolen merchandise credit cards, and most say they have found them on websites (54.5%), at pawn shops (24.2%), and at check cashing stores (13.6%).
Top crime activity locations
Organized retail crime is a problem throughout the country, but many cities have remained top locations for ORC activity for the past several years. The top ten locations that retailers say have the most criminal activity are (by rank):
Los Angeles
Miami
Chicago
New York
Houston
Arlington/Dallas/Ft. Worth
San Francisco/Oakland
Baltimore
Orange County, Calif.
Northern New Jersey
---