---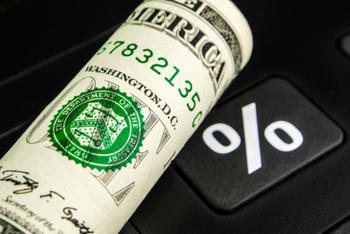 On Wall Street, the stock market opened moderately lower to start the week, continuing a steep sell-off that began Friday.
The reason isn't hard to figure out. The Federal Reserve Open Market Committee meets soon and traders and investors figured out late last week that there is an increasing chance it will hike its discount rate by a quarter point.
While the extent of the hike and the resulting rate – still less than 1% interest – may seem insignificant, the market doesn't see it that way. Stocks are currently valued on the assumption that money is virtually free and will stay that way. Years of 0% interest have simply inflated the value of assets, including stocks. If the Fed hikes rates, it suggests the party is over.
While this might seem to be a problem only for the investor class, if you happen to have money invested in a retirement account or happen to be drawing a pension, you likely have some skin in the game.
Same thing happened in December
It's worth noting that the market reacted in a similar way when the Fed hiked rates a quarter point last December. Stocks sold off deeply before recovering in February. Since that recovery, the Dow Jones Industrial Average, S&P 500, and NASDAQ have all reach new highs.
Speaking on CNBC early Monday, GOP Presidential candidate Donald Trump accused the Fed of "creating a false stock market" with its low interest rate policy. Trump also suggested there would not be a rate hike before the election, accusing the Fed of being influenced by politics.
Extremely low interest rates have been a point of contention for years, almost from the start. Then Fed Chairman Ben Bernanke slashed the Fed's key interest rate to 0% in the wake of the 2008 financial crisis. The move was designed to stimulate the economy.
While its effects on the economy were slight, it did seem to ignite the stock market, and later it aided a housing recovery. Policymakers have long seen the need to get rates back to normal levels, but have hesitated to raise rates while economic growth is anemic and inflation is low.
---