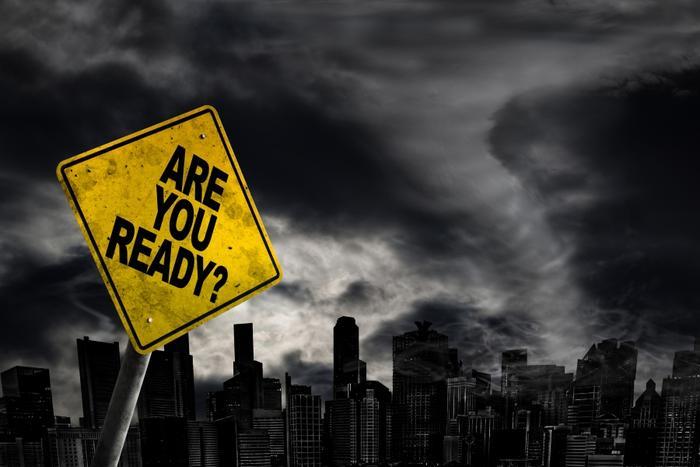 Hurricane Dorian, which remains stationed over the Bahamas as of early Tuesday, is expected to start heading towards Florida later today. Officials forecast that the storm will have begun inching towards the coasts of Georgia, South Carolina, and North Carolina by late Thursday.
In light of the fact that the powerful storm has already killed at least five people and damaged thousands of homes in the Bahamas, the National Hurricane Center (NHC) is warning those in the anticipated path of the storm to heed the advice of local emergency officials. 
"Life-threatening storm surge and dangerous hurricane-force winds are expected along portions of the Florida east coast and the coasts of Georgia and South Carolina, regardless of the exact track of Dorian's center," the NHC said Monday. "Residents in these areas should follow advice given by local emergency officials." 
Several states -- Florida, Georgia, South Carolina, North Carolina, and most recently, Virginia -- have declared a state of emergency. Florida's Governor, Ron DeSantis, has recommended that Floridians "monitor this storm closely." 
"Every Florida resident should have seven days of supplies, including food, water and medicine, and should have a plan in case of disaster," DeSantis said in a release. "The state stands ready to support all counties along the coast as they prepare."
Preparing for a hurricane
To get ready for a hurricane, the U.S. Centers for Disease Control and Prevention (CDC) recommends taking the following steps: 
Establish an emergency plan with your family. Make sure everyone in the family knows what the warning system in your area sounds like and what to do in case it goes off. 

Keep important phone numbers handy. Write down important phone numbers and keep them in your wallet; cell phones may die during a disaster.

Put together an emergency kit. It should include cash, prescription medicines, and at least several days' worth of food and water (for people and pets). 

Ready your home. Make sure patio furniture, propane tanks, bikes, and other large objects are brought inside, and cover up windows and doors outside. The CDC recommends using storm shutters or nailing pieces of plywood to the window frames to protect your windows.

Fill your car's gas tank. Make sure your vehicle's tank is filled before the storm arrives in case you need to leave your house. 

Evacuate only if officials recommend or require it. Find out where the nearest shelter is and the different routes you can take to get there if you have to leave your home. If you have pets, be sure to ask if pets are allowed at the shelter.

Avoid driving or walking through floodwaters. Floodwaters can be electrically charged because of downed power lines or dangerous due to debris or contamination. Moving waters also pose the risk of destabilization, for both people and vehicles.