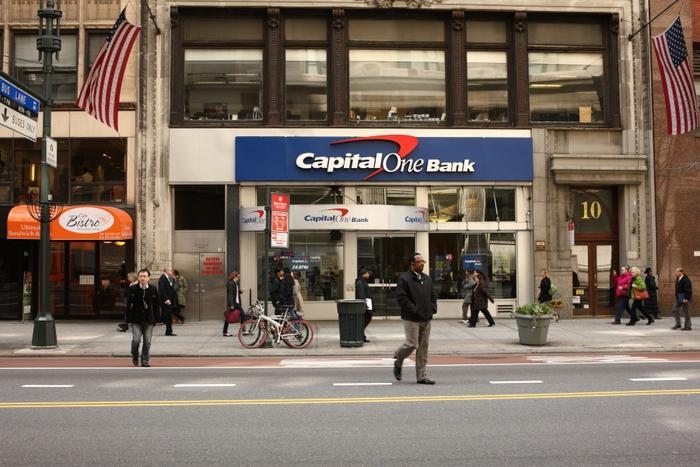 In the wake of Capital One's recent data breach, ConsumerAffairs sees a lot of questions swirling around -- was I affected, what did they get, what should I do, etc.
The good news is that Capital One says it fixed the issue and the perpetrator is in jail. Finding out whether your personal data was hacked will take a few more days, though. According to CNET, anyone affected should be contacted no later than Monday, August 5 via postal mail.
Naturally, if you don't have a Capital One account of any sort, your data should be out of harm's way. But if you do have a Capital One account, it would be a smart move to take some time to protect your account going forward.
If you were affected
If you receive notice from Capital One that your data was hacked, the company says it will give you free credit monitoring and identity protection. On top of that, company officials are suggesting these best practices to make sure your account is safe: 
Enroll in account alerts to help them keep track of activity on your accounts. Customers can sign in to online banking and set up text or email alerts, based on their preferences.

Monitor credit card accounts for unusual or suspicious activity that you do not recognize, and call the phone number on the back of your Capital One card or on your statement as soon as possible if there is any unusual activity.
Capital One wants consumers to keep in mind that it does not call customers asking for personal information. In the wake of situations like this, there's always a boatful of phishers trying to capitalize on the incident. To that end, Capital One offers insights on how to spot fraudulent emails and messages on its website. If you get a suspicious email, do not reply; instead, forward the email to Capital One security at abuse@capitalone.com. Once you forward the suspicious email, delete it from your mailbox. 
An added ounce of prevention courtesy of the Federal Trade Commission (FTC) is also recommended. Its identify theft assistant can help affected consumers build an identity theft recovery plan.
If you weren't affected
If you weren't part of the Capital One hack, consider yourself lucky -- 100 million consumers weren't. Nonetheless, you should take some steps to proactively protect your data going forward.
There are several ways consumers can help protect themselves in the wake of this and other recent data breaches. Some of these may include:
Keeping tabs on your credit reports.All consumers are eligible for one free credit report a year from Equifax, Experian and TransUnion. When you get your report, pay close attention to any mistakes or activity that you consider suspicious. For example, if a mailing address is not one you recognize or if there's a credit account you don't remember opening, file a claim with the reporting agency detailing what you found and what you think should be corrected or deleted. 
Keeping an eye out for unusual charges. While banks and credit card issuers have gotten pretty good at detecting suspicious activity, their systems are not perfect. If you see a charge you find odd or don't remember making, there is usually a toll-free phone number on the back of each credit card where a representative can further explain the charge.
Using a credit/fraud monitoring service. As consumers hit by the recent Equifax breach know, one of the options offered is free credit monitoring for six years. As a gesture, Equifax rival Experian is also offering credit monitoring of all three services for three years. There are also pay-for credit monitoring services that are worth investigating.
Freezing your credit. Not many consumers are aware of this option, but the Federal Trade Commission (FTC) added a new layer of protection for concerned consumers -- one where they can ask any or all of the three major credit services to freeze their credit. The biggest advantage to doing that is that it makes things difficult for any credit thief who may want to open up a credit account in a consumer's name.
Credit monitoring vs. credit freeze
Which is best -- credit/fraud monitoring or a credit freeze? "Ultimately, it's up to you as to which is the best fit for your needs," says the Privacy Rights Clearinghouse. 
"While the process of initiating one is a bit easier, a fraud alert can leave you less protected than a security freeze in the end. A security freeze does keep your credit more secure, but it can be less convenient to both start and stop (especially if you need access to your credit immediately)."