---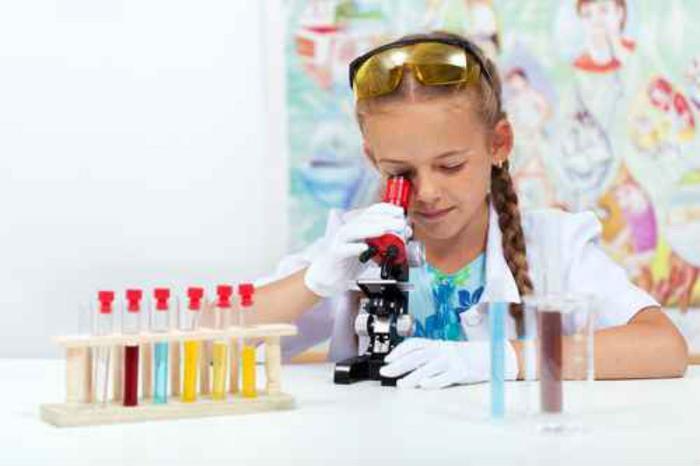 Just one in seven engineers are female, only 27% of all computer science jobs are held by women, and women have seen no employment growth in STEM (Science, Technology, Engineering, and Math) jobs since 2000, Forbes reports.
So what can be done to help promote female advancement in the STEM fields? According to experts, it should start in grade school – cultivating young girls' interest in the subjects from a young age is key. Encouraging them to pursue math and science helps fight the unconscious bias that these subjects are typically "male" fields.
Learning through play
"The toys and games that young girls play with mold their educational and career interests; they create dreams of future careers," says Andrea Guendelman, co-founder of Developher in an interview with CNN.com, who believes in providing girls with multiple points of access to STEM.
Through play and positive feedback, parents can do a great deal to help shape girls' mental landscapes – and as a result, their futures.
Melissa Jurist, academic program manager of K-12 education in the College of Engineering at the University of Delaware, compiled a list of equipment, books, and activities (many of which are free or very cheap) that would make excellent holiday gifts for the smart, curious girl in your life.
For younger STEM-mers (ages 4-6)
Owl pellets ($4 for two). Give context to the pellets by heading to your local zoo and learning about the lives of owls.
A broken appliance (free or cheap). Take apart an old phone to see how it works.
Stethoscope (about $7). Heart rate checks all around (Fido included!)
Hammer ($15-40). Strap on the safety goggles and build with scrap wood, sticks, and a hammer and nails. Just make sure to have proper supervision when using it. 
For older STEM-mers (ages 7-12)
Litmus paper (about $3). Your child can dip it into shampoos, vinegar, milk, and more to figure out what's an acid and what's a base.
Arduino and Raspberry Pi (about $50). For the "makers" and "tinkerers." There is a huge online community for these to help you do almost anything with them, including creating a holiday light show or building a robot.
Pantograph (about $30). Math is more than just arithmetic – it's ratios, patterns, and scales, too. Use this to make tiny drawings big or big drawings tiny.
Balsa ($2-20). Build the tallest structure that will hold five pounds with balsa, glue guns, or straight pins, then add weight until the structure breaks.
Jurist emphasizes the importance of jumping in on these activities and learning along with your kids.
"We need to teach our kids that it's okay for something to collapse, not work, or otherwise fail," Jurist says. "If your balsa bridge collapses, then it's time to review, redesign and retest. It's what real STEM-mers do all the time."
---