---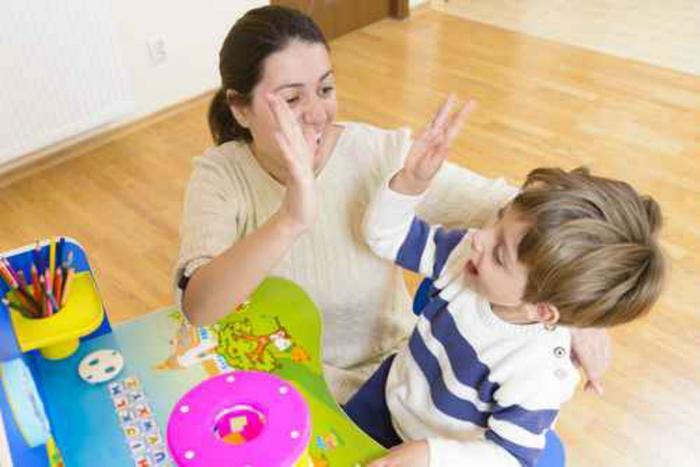 Encouraging children's interest in Science, Technology, Engineering, Art, and Math (STEAM) can help set them up for success both in school and in life. Not only does exploring the world of STEAM stimulate crucial brain development, it can help guarantee they won't be scared away from future careers in those fields. Cultivating their interest in STEAM can also be done in a way that is anything but boring.
Games — such as those produced by ThinkFun, Inc. — can help children explore the world of STEAM through good old-fashioned play, in a way that doesn't feel too "educational." STEAM games can take the concept of learning through play to a new level by subtlely incorporating such subjects as algebra, physics, multiplication, and even yoga. 
STEAM games
According to ThinkFun, Inc,'s CEO and co-founder Bill Ritchie, these games can help spark curiosity, cultivate confidence, and nurture lifelong learners. "We understand that parents want to help their children learn, build their perspective and skills," he says, adding that these wallet-friendly games are good for the whole family.
As we reported, games create a great atmosphere for family bonding and can help children become better learners. Parent-child playtime is also brimming with benefits for both parties. Playing with a parent, as we reported, helps children develop certain social skills that will benefit them in the future.
Here are some of ThinkFun's 2016 games:
Escape the Room Mystery at the Stargazer's Manor, Ages 10 and up, multiple players: Escape the Room events, which are happening in cities all over the world, can now happen in your own home. This timed party game will have players decipher clues to unravel the mystery of the town's well-respected astronomer, without actually locking anyone in a room. 
Balance Beans, Ages 5 and up, single player: This game uses beans and a seesaw to introduce children to algebraic equations and physics. The player must determine where to place the colorful beans on the seesaw to keep it from teetering. As challenges progress from "easy" to "super hard," players rely less on trial and error, and more on their math and reasoning to balance the beans. 
Circuit Maze, Ages 8 and up, one player: As kids create real circuits, they can learn electricity safety and develop sequential logic and reasoning skills. When placing individual tokens on the board, players form working circuit paths and light up different colored beacons. As their knowledge and skills progress, the challenges become more difficult. 
Memory Yoga, Ages 3 and up, two or more players: Wiggly preschoolers can improve their balance, confidence, and mental focus all while boosting memory skills. With 26 illustrated cards and 18 poses, players choose a card and search for the match. Once they find it, they perform the pose. 
Back Spin, Ages 8 to adult, single player: Released from ThinkFun's "Game Chamber," the Oppenheim award-winning game Back Spin puts players logic and problem-solving skills to the test. They can spin, switch, and move colored balls from front to back and back to front into the correct slots of a double-sided, portable saucer-shaped puzzle. 
Stratos Spheres, Ages 7 to adult, two players: This 3-D version of Connect Four eliminates the board and has players build the game themselves, thus building critical thinking skills. To start, a player adds his or her colored sphere and then passes to the opponent to do the same. Players take turns adding their colored spheres until one of them gets four in a row.  
Thanks
Keep an eye on your inbox, the lastest consumer news is on it's way!
Unsubscribe easily whenever you want
---