---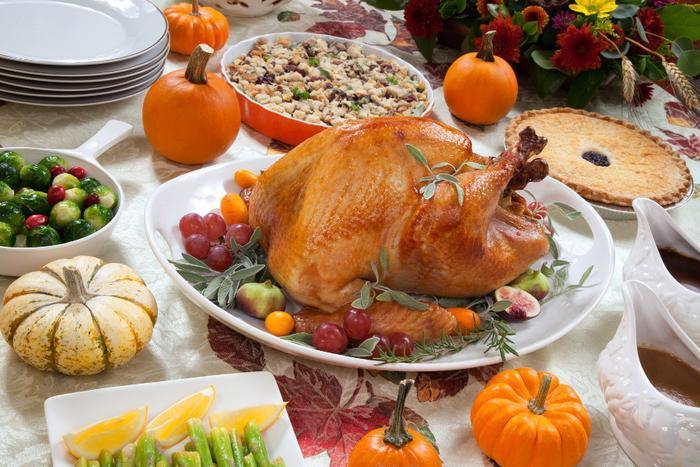 If you've been on a weight control plan the last few weeks, good for you. But here's a warning – the holidays are dead ahead.
The problem starts with Thanksgiving Day. That's when the strongest willpower can run off the rails, leading to weight gain over the next few weeks as one party and family dinner follows another.
Kristen Kizer, a registered dietitian at Houston Methodist Hospital, says Thanksgiving can be especially dangerous for a dieter because it's a big, traditional feast. There are so many dishes associated with this traditional meal that it's hard not to load up your plate.
"Remind yourself how it feels to over-eat," she said. "Remember there will always be leftovers, so you don't need to overindulge in one sitting."
Kizer has offered up 10 pieces of advice that can help everyone avoid getting the holidays off to an unhealthy start.
1. Get some exercise
There will be plenty of time in the afternoon and evening for sitting on the couch. Start the day with some exercise, whether its a 5k road race or a brisk walk. Burn some calories before sitting down to dinner.
2. Eat breakfast
You might be tempted to skip breakfast to save room for your Thanksgiving meal. Not a good idea, Kizer says. Eat a satisfying, healthy breakfast so you won't be overly hungry when they start passing around all those tempting delicacies.
3. Pass on the casserole
Every family has a couple of casseroles that are part of Thanksgiving tradition but there are good reasons to pass them on without taking a serving. Yes, you may love the green bean casserole but between the fried onion strings, condensed soup, and canned beans, it lacks nutritional value.
Kizer has a recipe to try instead; fresh steamed green beans with some low-fat cheese sprinkled on top or roasted green beans with a little olive oil and fresh garlic.
4. Nix the sugar
Come on, how sweet do the sweet potatoes have to be? Kizer says the Pilgrims didn't top them off with marshmallows and neither should you. A sweet potato is plenty sweet on its own.
5. Don't get stuffed on stuffing
How about giving the classic Thanksgiving side dish a makeover by adding more vegetables like celery, onions and carrots and eliminating fatty meat like sausage?
6. Add something healthy to the line-up
Tradition is one thing but that doesn't mean you can't branch out. Take advantage of some non-traditional fall foods like Brussels sprouts and butternut squash, or try a roasted starchy vegetable medley with baby red potatoes, carrots, onions and acorn squash.
7. Limit your carbs
For some reason Thanksgiving meals are heavy in carbohydrates. If you have stuffing, do you really need mashed potatoes too?
8. Add healthy desserts
No one is suggesting that you do away with the apple pie but consider a guilt-free dessert or two, providing something sweet but with fewer calories. Get creative with your recipes, using natural applesauce instead of oil or butter in your desserts. Kizer says this simple ingredient swap not only adds moisture and flavor to baked goods, but fiber and nutrients.
9. Alcohol or dessert
If you have a couple of drinks before sitting down to Thanksgiving diner, you've already consumed 200 calories or more before taking a bite. Then at the end of dinner, that slice of pecan pie has ended the meal with no telling how many calories – all empty.
Kizer suggests choosing one or the other. If you choose alcohol, pick a drink with lower calories, such as a wine spritzer instead of creamy holiday drinks that can easily pack 500 calories.
10. Portion control
No doubt all the food looks good but that doesn't mean you have to try it all and fill up every spot on your plate. Hosts can help but cutting back on the amount of food they prepare.
Remember, if you go overboard at Thanksgiving there may be no turning back. The end -of-the-year holidays all seem to involving eating and drinking, putting you back to square 1 in your weight management quest in January.
---