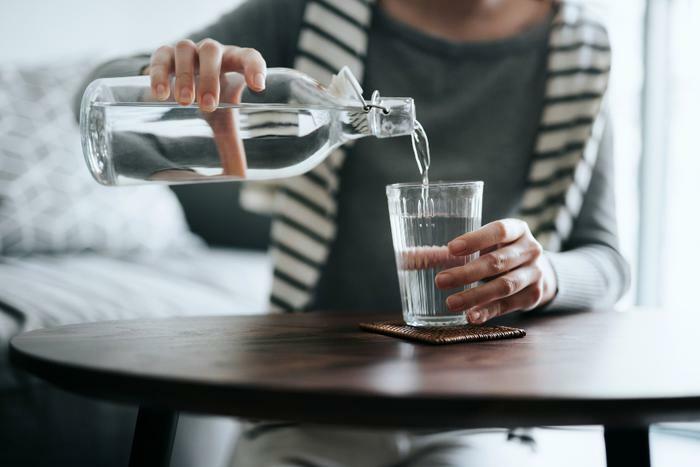 A new study conducted by researchers from the National Heart, Lung, and Blood Institute explored how consumers' hydration may impact their long-term heart health. According to their findings, staying well hydrated may lower the risk of heart failure. 
"Similar to reducing salt intake, drinking enough water and staying hydrated are ways to support our hearts and may help reduce long-term risks for heart disease," said researcher Natalia Dmitrieva, Ph.D. 
Hydration levels affect heart health
For the study, the researchers analyzed data from 15,000 people between the ages of 45 and 66 who were enrolled in the Atherosclerosis Risk in Communities (ARIC) study. The team tracked the participants' overall health, including hydration levels and heart health, and followed them over the course of 25 years. 
The researchers measured the participants' serum sodium levels, which measures how much sodium is in the blood and is an indicator of dehydration. They learned that this had a direct impact on heart health outcomes. 
Healthy serum sodium levels fall between 135 and 146 mEq/L. Participants who started at 143 mEq/L were nearly 40% more likely to develop heart failure. With each increase of 1 mEq/L, the risk of heart failure went up by 5%. 
These findings were confirmed when the researchers analyzed another set of data that looked at 5,000 people between the ages of 70 and 90. The researchers found that middle-age is important in terms of hydration and heart health; when the participants' serum sodium levels exceeded 142.5-143 mEq/L, they were 54% more likely to develop heart failure and 62% more likely to develop ventricular hypertrophy. 
While the researchers hope to do more work in this area moving forward, they hope these findings highlight the importance of consumers staying hydrated. 
"Serum sodium and fluid intake can easily be assessed in clinical exams and help doctors identify patients who may benefit from learning about ways to stay hydrated," said researcher Dr. Manfred Boehm.