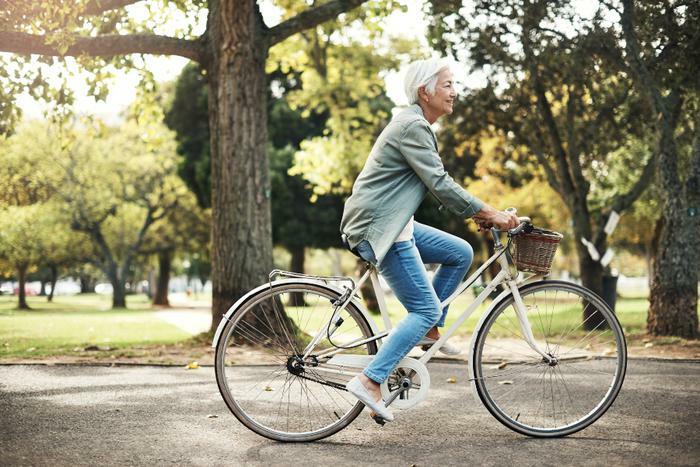 Physical activity has been linked with longer life for all consumers. Now, a new study conducted by researchers from the American Academy of Neurology suggests that there are specific benefits that stroke survivors can enjoy from staying active. 
According to the findings, having a regular exercise routine can significantly lower the risk of death for consumers who have survived strokes. 
"A better understanding of the role of physical activity in the health of people who survive stroke is needed to design better exercise therapies and public health campaigns so we can help these individuals live longer," said researcher Dr. Raed A. Joundi. 
"Our results are exciting, because just three to four hours of walking a week was associated with big reductions in mortality, and that may be attainable for many community members with prior stroke. In addition, we found people achieved even greater benefit with walking six to seven hours per week. These results might have implications for guidelines to stroke survivors in the future." 
Staying active, living longer
For the study, the researchers compared data from nearly 100,000 older adults with no history of stroke with nearly 900 older adults who had survived a stroke. All participants answered questions about their physical activity, and the team followed up with them regularly over the course of more than five years.
The researchers learned that regular exercise was associated with a lower risk of death for stroke survivors. When participants exercised more, they tended to live longer. The study showed that stroke survivors under the age of 75 who consistently exercised had an 80% lower risk of death than those who didn't exercise. Comparatively, stroke survivors over the age of 75 who exercised regularly reduced their risk of death by 32% when compared to their less active peers. 
The team found that the minimum amount of exercise needed for these results was three to four hours of walking per week or two to three hours of biking per week. Sticking to this regimen was associated with the lowest risk of death for stroke survivors. Looking to the future, the researchers hope these findings encourage stroke survivors to stay as active as possible. Doing so can lead to longer life and better overall health outcomes. 
"Our results suggest that getting a minimum amount of physical activity may reduce long-term mortality from any cause in stroke survivors," said Dr. Joundi. "We should particularly emphasize this to stroke survivors who are younger in age, as they may gain the greatest health benefits from walking just thirty minutes each day."