---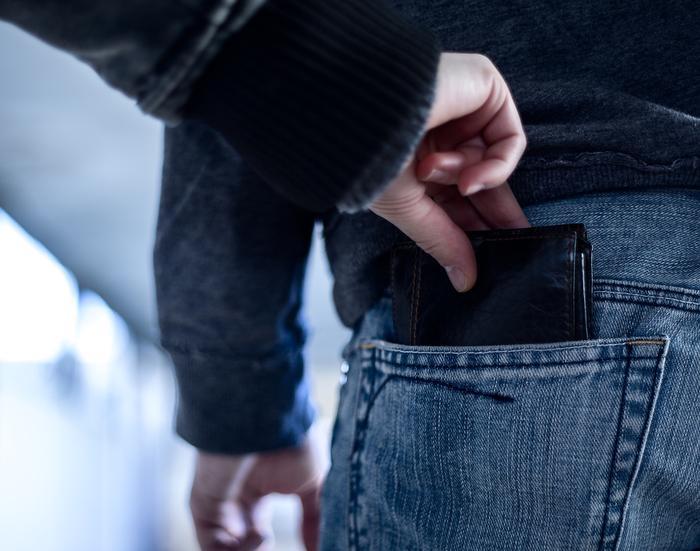 On our first trip to Italy, my spouse and I confidently navigated Rome on our own. While taking a local bus, my husband realized we did not know which stop to get off at so he rushed to the front of the bus to ask the driver. When he returned to his seat he asked, "Where's my back pack?" He had left it right by my side; sitting untethered on the seat, it took just seconds for it to disappear.
When you return home from vacation, the story of how you got robbed is not one of the memories you want to share. Sadly, it often is. Even the most experienced travelers can find themselves victims.  
Pickpockets and thieves have more experience than you so it is hard to fully thwart them. Some wise pre-planning can help.
What to leave home and what to take
Leave your valuable jewelry at home. If you must wear jewelry take pieces that won't leave you heartbroken should they get stolen.
Edit your wallet before traveling. Carry only one credit card, one debit card, a picture ID besides your passport, and your health insurance cards. Make copies of all of these and store them separately in your luggage or carryon.
If traveling with a partner, make sure you each take a different credit card should one be stolen.
Take just enough cash for the day while sightseeing.
Leave your passport, additional cash, and other valuables in a hotel safe or safely locked in your room.
Lock mobile devices securely by using a passcode or touch I.D.
Carry your hotel name, address, and phone number with you in case of emergency.
Where to stash your cash and cards
Pouches can be worn around your neck or over one shoulder and fit underneath your shirt.
There are a number of money belts that fit around your waist or slip on your belt; both can be tucked under your pants.
Belt wallets can store your valuables in the underside of the belt.
A wide range of handbags come with cross body straps; they work best if you hold onto the strap.
Only use backpacks that can be worn in the front.
For additional products and ideas do an online search for "safety gear for travel."
Additional tips
Don't look like a tourist. White sneakers and athletic gear are always a giveaway. Dress like the locals so you won't stand out.
Try to preplan your day and get directions. If you become lost, you may be more vulnerable.
Always be aware of your surroundings.
Don't let your guard down.
If you sense danger, follow your instincts and act on it.
If, despite your efforts, you still become the victim of a pickpocket, keep things in perspective. You'll have a good story to share back home.
---