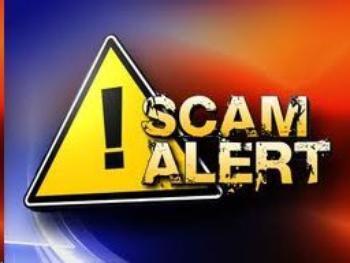 Mortgage rescue scams are nothing new. But the scammers have a fairly new wrinkle called the "forensic audit."
Suppose you are a homeowner struggling to make your payments and stave off foreclosure. You can't refinance to a lower rate because your home is worth less than the mortgage.
A company might approach you and offer to help -- not by trying negotiate with your lender or work out a modification; authorities have cracked down on those scams, and more and more homeowners are wise to them.
No, this company will offer to conduct a "forensic audit" of your mortgage, going over it with a fine-tooth comb to find mistakes that might lower your payments.
Upfront fee
In exchange for an upfront fee of several hundred dollars, so-called forensic loan auditors, mortgage loan auditors or foreclosure prevention auditors backed by forensic attorneys offer to review your mortgage loan documents to determine whether your lender complied with state and federal mortgage lending laws. The "auditors" say you can use the audit report to avoid foreclosure, accelerate the loan modification process, reduce your loan principal, or even cancel your loan.
The U.S. Federal Trade Commission says nothing could be further from the truth.
"Some federal laws allow you to sue your lender based on errors in your loan documents," the FTC says on its Website. "But even if you sue and win, your lender is not required to modify your loan simply to make your payments more affordable."
Illinois Attorney General Lisa Madigan has targeted this activity in her state. This week she filed two lawsuits against Mortgage FACS Corporation and Enlightened LLC for posing as professionals who can help consumers by completing so-called "mortgage loan audits."
Empty promises
In exchange for illegal upfront fees, she says the companies promised to review whether lenders complied with state and federal lending regulations and to identify errors that could help the homeowner's case for reducing their monthly payment or modifying their loan. In reality, she says many victims paid the upfront fee but received no assistance.
"These schemes put a new twist on the mortgage rescue fraud scam but generate the same result by charging struggling homeowners huge sums of money for nothing in return," Madigan said. "An audit can almost never be used to negotiate a lower rate with your lender. The best way homeowners can work to secure a loan modification is through a legitimate HUD-certified housing counselor, which provides services for free."
Madigan claims the defendants targeted homeowners who were behind on their house payments and, in many cases, already facing foreclosure. In both suits, Madigan is asking the court to ban the companies from operating in Illinois, void any pending contracts with consumers and provide restitution. The lawsuits also ask the court to assess penalties based on violations of the Illinois Consumer Fraud and Deceptive Business Practices Act.