---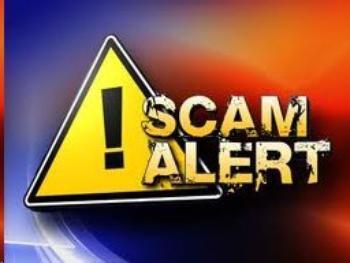 A number of scams have begun popping up in various states, prompting officials to warn consumers to keep their guard up. While the scams are appearing in specific states, there's no reason to think they won't be duplicated elsewhere.
In Illinois, Attorney General Lisa Madigan and the Illinois Commerce Commission (ICC) have alerted utility customers in the Chicago area that someone claiming to be a utility employee asks for immediate payment of a bill either at a customer's door, over the telephone or by e-mail.
The ICC has received complaints from utility customers about scammers claiming to be utility representatives, telling customers that their service will be disconnected unless payment is made directly to the scammers.
Slam the door
"If someone appears at your door claiming to be from your utility company and asking for immediate payment of your bill, I would slam the door in their face, call the police and contact your utility company directly. Utility companies do not go door-to-door collecting payments," Madigan said.
The scam has also reportedly surfaced in neighboring Iowa. Iowa Attorney General Tom Miller says MidAmerican Energy last month reported a phone scam in the Des Moines area, where someone who claimed to represent MidAmerican contacted several customers claiming they needed to make an immediate payment to avoid disconnection.
Alliant Energy customers were also hit with the same scheme. In both cases the victims were asked to pay with a pre-paid debit card.
"Never give financial or personal information over the phone or through email, unless you're the one who initiated the conversation and you know who you're dealing with," said Miller. "If someone calls you out of the blue and demands immediate payment or requests personal information, hang up."
Phony sweepstakes
Connecticut Attorney General George Jepsen is warning residents of his state about a postal scam involving a phony sweepstakes accompanied by fake checks purporting to be from the Connecticut Department of Social Services.
Typically the award notification arrives in an envelope stamped in another state, or another country. The notification instructs the "winner" to deposit the fraudulent check into his bank account and immediately withdraw money to wire under the pretense that the wire transfer will cover administrative fees or taxes on the purported winnings. The "check" eventually bounces and the consumer is out the full amount, including the money wired to the scammers.
"While the check may look real, it is fraudulent and should not be deposited," said Jepsen. "This scheme is the latest variation on the check overpayment and money-wiring scams that have plagued consumers in recent years."
If you don't happen to live in Illinois, Iowa or Connecticut, don't be lulled into thinking you won't be exposed to these scams. If experience is any guide, scams that work in one place generally show up everywhere, eventually.
---