---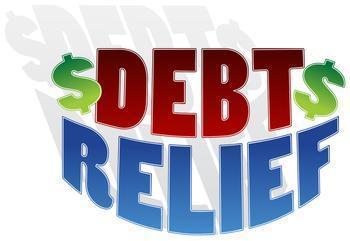 It's been a year in which debt-settlement firms have found themselves under increasing scrutiny, and in some cases have faced enforcement actions in some states. Colorado and North Carolina are the states taking the most recent action.
Colorado Attorney General John Suthers says Orion Financial Group, which he sued earlier this year, has entered into a consent decree that, among other things, makes consumer restitution. In January Suthers' office accused Orion of provided debt-management services to Colorado consumers without meeting the required registration and regulatory requirements under the state's consumer protection laws.
Didn't register
The Colorado Attorney General's Office registers and regulates debt-management companies, including debt settlement and credit counseling companies.
Under the consent decree, Orion and its owner Eric Thompson agreed to be permanently enjoined from providing debt-management services to Colorado residents. In addition, judgment was entered against Orion and Thompson in the amount of $70,000 for consumer restitution. If they default in making payments under the consent decree, they must pay an additional $479,442.
Meanwhile, consumers in five states who paid money to a Florida debt relief firm but got no meaningful help will get $100,000 in refunds under a federal court order.
Federal-state action
The case against Payday Loan Debt Solutions, Inc. (PLDS) and its president, Sanjeet Parvani, is the first joint effort between states and the Consumer Financial Protection Bureau (CFPB). North Carolina, Hawaii, New Mexico, North Dakota and Wisconsin participated in the case.
"Companies that take your good money, promise debt relief, and then drive you deeper in the hole are breaking the law," said North Carolina Attorney General Roy Cooper. "By working with other states and federal consumer protection authorities, we've been able to put a stop to this illegal behavior and win money back for consumers."
$100,000 in refunds
At the request of the states, and the CFPB, a federal district court in Miami ordered PLDS to provide $100,000 in refunds to consumers who were charged advance fees but received no debt-settlement services from PLDS by the time their accounts were closed. PLDS was also ordered to pay a $5,000 penalty and to obey the law in the future.
"Today's order will put money back in the pockets of consumers who were wrongfully charged for debt-relief services," said CFPB Director Richard Cordray. "We are pleased to be working with our state partners on this important effort to protect consumers."
The investigation found evidence that PLDS routinely charged consumers upfront fees prior to settling the consumers' debts, in violation of both state and federal laws.
---