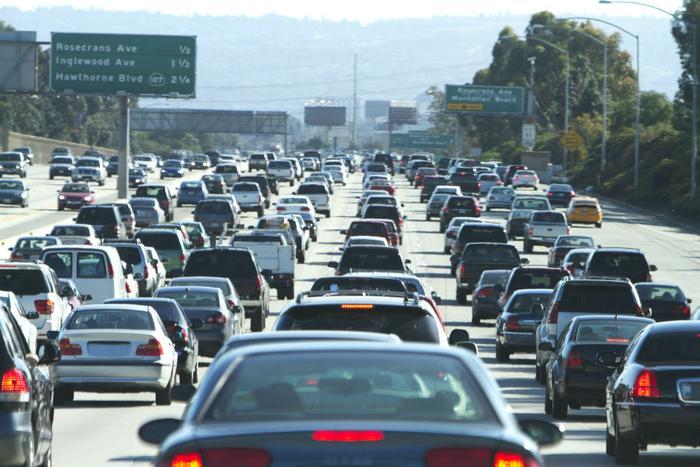 A coalition of states filed a lawsuit on Friday seeking to prevent the Trump administration from revoking California's ability to set its own emissions standards. 
California and 22 other states are suing the EPA and other agencies in an effort to stop the administration from undoing parts of California's Clean Air Act waiver, which gives the state the authority to set strict greenhouse gas and zero-emission vehicle standards. 
"The Trump administration is trying to undo the progress we've made as a state and as a nation over the past decades. We can't afford to do that. We cannot afford to backslide in our battle against climate change," California Attorney General Xavier Becerra told reporters.
Follows a similar lawsuit
The suit is separate from one filed in September, the same month Trump announced that he was revoking California's waiver. When the move was announced, California officials promised to challenge Trump's effort to introduce a "new and uniform standard" in the U.S. 
In the earlier lawsuit, which was led by California, nearly two dozen states targeted the National Highway Traffic Safety Administration (NHTSA) in an attempt to block a complementary decision. States argue in the latest suit that the EPA doesn't have the authority to revoke the waiver. 
Noting that California has received over 100 waivers from the agency over the past several decades, the suit argues that the move is "unprecedented in the multi-decade history of waiver requests."
Becerra added that the waivers help support California's mission to combat the "extraordinary and compelling air pollution issues" affecting the state. He called the lawsuit "one part of a multi-part effort to push back on these Trump administration attacks on our clean car standards, on our environment and our state's public health."
Trump administration against California
Trump has argued that revoking California's waiver will help automakers "produce far less expensive cars for the consumer, while at the same time making the cars substantially SAFER." 
The Justice Department recently launched an antitrust investigation into four automakers who sided with Trump on the matter. Meanwhile, California has pushed back by banning government car purchases from those four automakers. 
"Car makers that have chosen to be on the wrong side of history will be on the losing end of California's buying power," California Gov. Gavin Newsom said in a statement. "In court, and in the marketplace, California is standing up to those who put short-term profits ahead of our health and our future."