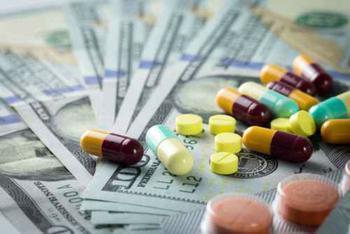 Drug prices remain a red hot consumer issue as 20 states have filed a federal lawsuit against six generic drug makers, including Mylan Pharmaceuticals, charging conspiracies to restrain trade and artificially inflate prices for two drugs.
Besides Mylan, maker of the EpiPen, the suit filed in a U.S. District Court in Connecticut names Heritage Pharmaceuticals, Inc., Auribindo Pharma USA, Inc., Citron Pharma, LLC, Mayne Pharma (USA), Inc., and Teva Pharmaceuticals USA, Inc., as defendants.
The drug companies are accused specifically of trying to squash competition and boost prices for doxycycline hyclate delayed release, an antibiotic, and glyburide, an oral diabetes medication.
'Widespread participation in illegal conspiracies'
"While the principal architect of the conspiracies addressed in this lawsuit was Heritage Pharmaceuticals, we have evidence of widespread participation in illegal conspiracies across the generic drug industry," said Connecticut Attorney General George Jepsen. "Ultimately, it was consumers – and, indeed, our healthcare system as a whole – who paid for these actions through artificially high prices for generic drugs."
New York Attorney General Eric Schneiderman says the multi-state investigation found evidence of a widespread, well-coordinated, and long running series of conspiracies to artificially set prices and stake out markets for certain generic pharmaceuticals in the United States.
"Generic drugs play a critical role in moderating healthcare costs for all New Yorkers," Schneiderman said. "Companies that collude and fix prices for generic drugs in order to pad their profits must be held accountable for the very real harm they inflict on New Yorkers' ability to pay for life-saving medications."
Met at trade shows
Florida Attorney General Pam Bondi said investigators determined that the six drug companies coordinated price-fixing efforts when they had face to face contact at trade shows and customer conferences. She says there is also evidence the drug companies avoided written communication once they became aware their activities were under investigation, and in some cases deleted existing communication.
"Generic medicine is an important option for consumers in need of medical care and any effort to distort the price of these drugs harms consumers," Bondi said. "Today's multi-state action seeks to hold these drug companies accountable and protect the market place."
The suit claims the drug companies' conduct violated the Sherman Antitrust Act, in addition to state antitrust laws. It seeks "substantial" financial compensation.