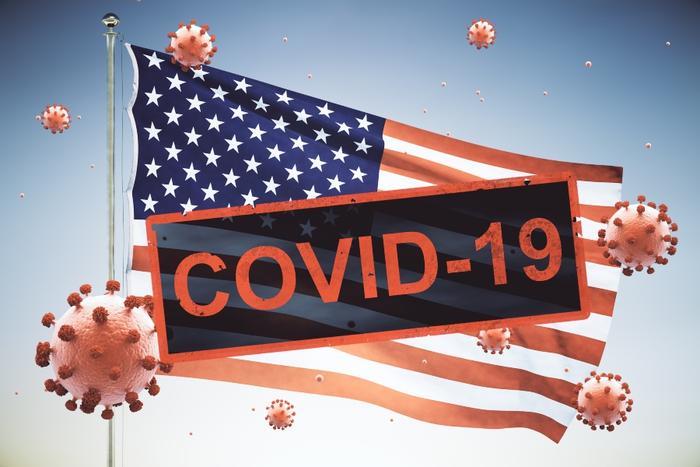 Amid a rise in coronavirus cases across the nation, at least 12 states have opted to pause their reopening plans.
More than 30 states are seeing rises in coronavirus cases, and daily coronavirus case reports hit a new national high of nearly 40,000 on Friday, according to data compiled by Johns Hopkins University. 
Arizona reported 3,858 new coronavirus cases on Sunday, which set a single-day record. Florida hit a record on Saturday, logging 9,585 new cases. Ahead of July 4 celebrations, Florida officials have restricted access to beaches in Miami, Fort Lauderdale, and Palm Beach. 
In California, the number of patients in intensive care units at hospitals rose 4 percent in one 24-hour period. In an effort to combat the increase in cases, Gov. Gavin Newsom ordered bars to close again in seven counties and imposed other restrictions on public gatherings.
In Texas, Gov. Greg Abbott said the number of cases more than doubled in a short period of time. Abbott ordered bars to close down again and limited restaurant capacity to 50 percent in light of the "very swift and very dangerous turn" the virus has taken over the past few weeks. 
Follow the guidelines
Governors in many states -- including Arizona, Arkansas, Delaware, Idaho, Louisiana, Maine, Nevada, New Mexico, and North Carolina -- have announced that they're halting plans to move ahead to the next phase of their reopening plans. 
As states attempt to drive down case numbers, Dr. Anthony Fauci, the White House's infectious disease expert, implored everyone to continue heeding the guidance of the CDC. 
"For goodness sakes: avoid crowds, wear masks. Those are the fundamentals that -- when you look at the television clips, when you see pictures in the newspapers -- people are not doing that. That's a recipe for disaster," Fauci told CNBC.
Vice President Mike Pence struck a more optimistic tone about the recent surge in cases, saying "we've all seen the encouraging news as we open up America again."
"To one extent or another, the volume of new cases coming in is a reflection of a great success in expanding testing across the country," Pence said Friday.