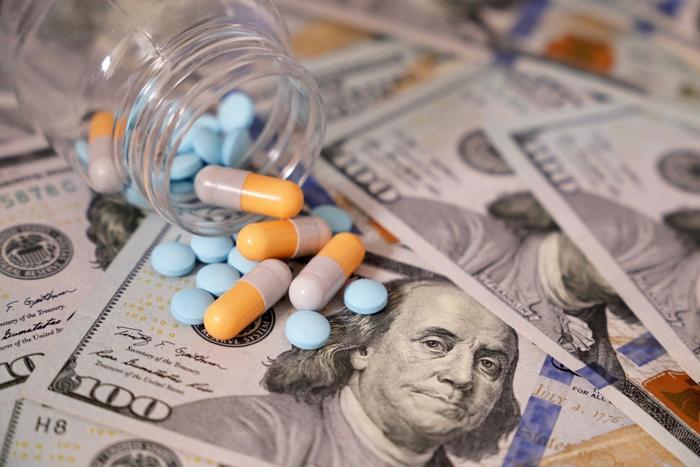 A group of state attorneys general has filed another lawsuit in federal court, charging several generic drugmakers with conspiracy to fix prices of generic drugs.
It's the third legal action coming out of a broad, multistate antitrust investigation of allegations against 26 corporate and 10 individual defendants. Specifically, they're charged with attempting to artificially inflate and manipulate prices, reduce competition, and unreasonably restrain trade for generic drugs.
The complaint asks the court to award damages against the defendants, as well as provide civil penalties and restore competition to the generic drug market. The suit focuses on more than 80 topical dermatological generic drugs that account for billions of dollars of sales in the U.S.
"These major pharmaceutical companies colluded to disrupt the free market—and consumers paid the price," said Florida Attorney General Ashley Moody. "The defendants in our ongoing, multistate litigation must answer to the public for their conspiracy to artificially inflate prices on these important generic drugs; forcing consumers, including many seniors, to pay more than they should have for the treatment and relief so important to their health."
First complaint was filed in 2016
Twenty states sued six generic drugmakers four years ago, charging them with conspiring to restrain trade and artificially inflate prices for two drugs. The defendants included Mylan, Heritage Pharmaceuticals, Inc., Auribindo Pharma USA, Inc., Citron Pharma, LLC, Mayne Pharma (USA), Inc., and Teva Pharmaceuticals USA.
The topical dermatological generic drugs at the center of the current complaint include creams, gels, lotions, ointments, shampoos, and solutions used to treat a variety of skin conditions, pain, and allergies. 
The states said they returned to court after obtaining evidence from "several cooperating witnesses at the core of the conspiracy." 
'Illegal collusion'
The evidence is said to include a massive database of more than 20 million documents and a phone records database containing millions of call detail records and contact information.
"The price of many prescription drugs is too high," said New Jersey Attorney General Gurbir Grewal. "And our investigations have shown that the high prices for many generic drugs stem from illegal collusion among drug companies and executives." 
Moody says that three generic drug manufacturers -- Taro, Perrigo, and Fougera, now Sandoz -- controlled nearly two-thirds of the generic topical products market in the U.S. between 2007 and 2014.
The suit alleges there have been "longstanding agreements" among generic drugmakers to divide up the market and prevent price erosion due to competition.