---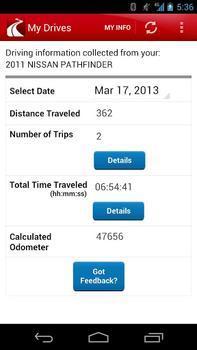 State Farm is looking for 5,000 people to download and test its RightLane Android app, a smartphone app that the company is developing.
The first 5,000 volunteers will get a $50 gift card and State Farm promises that none of the information collected will influence your insurance premiums.
The testers need only to have an Android phone running version 4.0 or greater and Bluetooth factory installed in their car. The test period is 120 days and requires at least 500 miles of driving over 25 of those days.
State Farm says that for now, it's testing the feasibility of using smartphones to gather widespread data that can be used in its research.
Most insurance companies recruit volunteers to install plug-in devices in their cars, with possible rate discounts if the device shows them driving safely. State Farm is trying to see if an app can do the same thing without requiring a separate device.
Consumers who've posted reviews on Google Play seem pleased so far.
"The app works perfectly now," said Tom Lendy, who said there had been some initial glitches that the app's developers worked through. "In fact I would say that it is pretty impressive, especially for being a Beta. It has a nice, simple to use interface. It is simple to understand as well."
"Love that Bluetooth was automatically configured/active... HATE that I could NEVER turn it off. Thanks for the money!" said Jaymes Williams.
Interested? You can download the app from Google Play.
---