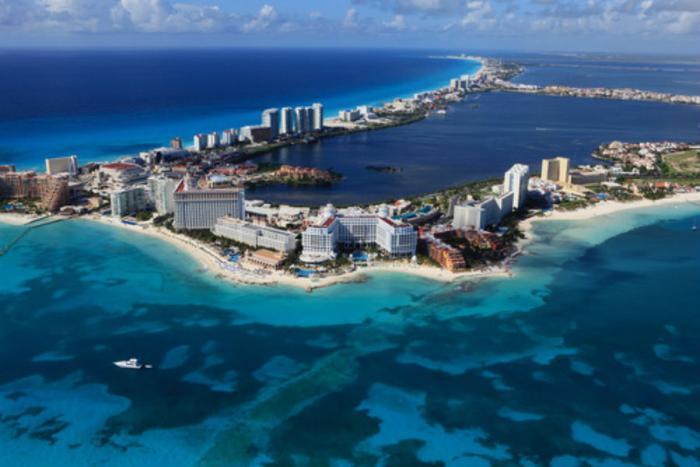 Because of recent terrorist strikes in European cities, most recently in Barcelona, American travelers have had to exercise more caution when traveling to European countries.
The same is apparently true for two popular destinations closer to U.S. shores -- Cancun and Los Cabos, two resort cities on opposite shores of Mexico. The U.S. State Department recently warned Americans to exercise caution when traveling to the two vacation spots because of an increasing amount of violence.
According to the State Department, the violence is primarily between rival criminal organizations, but sometimes innocent people have become victims. It says criminal organizations have also targeted tourists for kidnappings, carjackings, and robbery.
Travelers as a source of revenue
The State Department says kidnappings are usually carried out for financial gain, and take three forms. A victim is taken prisoner and held until a ransom is paid, or picked up on the street and forced, at gunpoint, to make withdrawals from ATMs.
There have even been cases of "virtual" kidnappings, where hotel guests are contacted by phone and threatened with harm unless they provide contact information for family and friends in the U.S. The victims are then kept isolated while ransom demands are made.
While kidnappings carry the threat of violence, the State Department reports both regions have seen increases in actual violence that can threaten visitors, even if they are not the intended targets.
"Gun battles between rival criminal organizations or with Mexican authorities have taken place on streets and in public places during broad daylight," the State Department said in its travel advisory. "The Mexican government dedicates substantial resources to protect visitors to major tourist destinations and has engaged in an extensive effort to counter criminal organizations that engage in narcotics trafficking and other unlawful activities throughout Mexico."
Targets of opportunity
The State Department sees no evidence that criminal organizations have targeted U.S. citizens based on their nationality. Rather, they appear to be targets of opportunity.
The updated travel advisory specifically bars U.S. government personnel from patronizing adult clubs and gambling establishments in the states of Coahuila, Durango, Zacatecas, Aguascalientes, San Luis Potosi, Nuevo Leon, Tamaulipas, Jalisco, Colima, and Nayarit.
While warnings have been expanded to many areas of Mexico, many other areas are not included in the travel advisory. They include Mexico City, Campeche, Guanajuato, Hidalgo, Pueblo, Queretaro, Tabasco, and Tlaxcala.
Mexican violence is not exactly new. What is new, according to the Los Angeles Times, is its spread to popular tourist resorts that have, until now, been considered relatively safe.
The Times reports there have been gun battles in downtown Cancun. In Los Cabos, three people died when they were shot earlier this month at a popular beach.