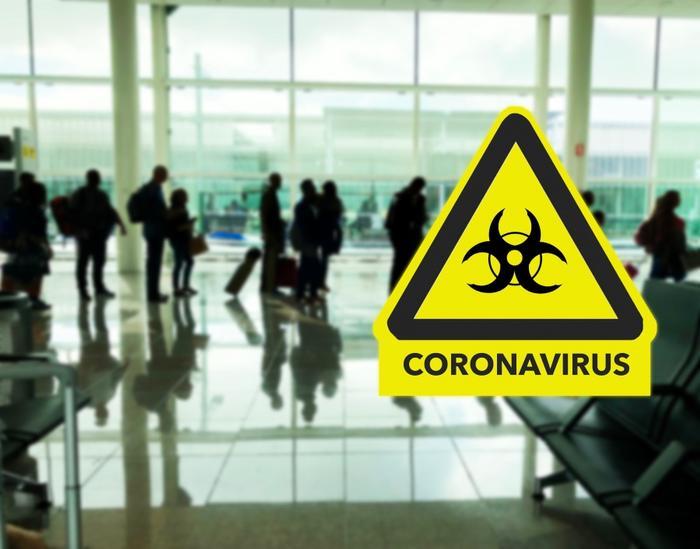 The U.S. State Department has advised all Americans to avoid traveling to other countries because of the coronavirus (COVID-19). On Thursday, it issued a Level 4 advisory with the headline "don't travel."
Where possible, the government says Americans who are overseas should arrange for their immediate return home.
"U.S. citizens who live abroad should avoid all international travel," the government said in its advisory. "Many countries are experiencing COVID-19 outbreaks and implementing travel restrictions and mandatory quarantines, closing borders, and prohibiting non-citizens from entry with little advance notice."
The State Department also warns that airlines have already canceled many international flights and cruise lines are mostly shut down at this point. It warns that Americans who keep to their international travel plans are likely to encounter disruptions and could be "forced to remain outside of the United States for an indefinite timeframe."
A week ago, the government allowed U.S. personnel and family members at diplomatic or consular posts to leave if they are at higher risk of a poor outcome if exposed to COVID-19. Because of their departure, the government warns that U.S. embassies and consulates may be less able to provide services to American citizens.
Advice
If after these warnings, you decide to travel anyway -- or are already outside the U.S. -- the State Department offers this advice:
Consider returning to your country of residence immediately using whatever commercial means are available.

Have a travel plan that does not rely on the U.S. Government for assistance.

Review and follow the CDC's guidelines for the prevention of coronavirus.

Check with your airline, cruise lines, or travel operators regarding any updated information about your travel plans and/or restrictions.

Visit travel.state.gov to view individual Travel Advisories for the most urgent threats to safety and security.

Visit our Embassy webpages on COVID-19 for information on conditions in each country or jurisdiction.

Visit the Department of Homeland Security's website on the latest travel restrictions to the United States.

Visit Keeping workplaces, homes, schools, or commercial establishments safe.