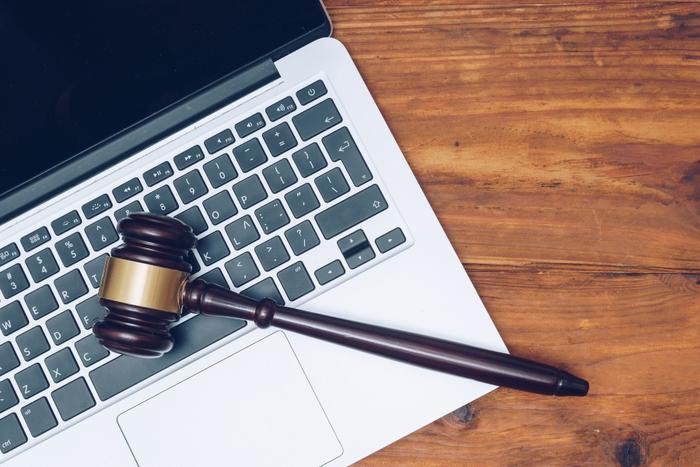 The big squeeze on Big Tech continues.
A contingent of state attorneys general is perched to launch a joint antitrust investigation into Big Tech. In the wake of Congress' showdown with the industry, the Wall Street Journal (WSJ) reports that the AG's offensive could launch as soon as September.  
Despite the lack of a formal announcement from the National Association of Attorneys General,  the WSJ noted that the group's bipartisan make-up gives the probe added moxie. That additional vigor could help shelter Republican officials from being quizzed about whether their actions are driven by political fears over how online platforms handle conservative speech.
"The attorneys general involved have concerns over the control of personal data by large tech companies and will hold them accountable for anticompetitive practices that endanger privacy and consumer data," a spokesperson for New York State Attorney General Letitia James told the WSJ.
What's in this for the consumer?
After a recent attorneys general meeting, Texas Attorney General Ken Paxton released a statement saying that the group discussed "the real concerns consumers across the country have with big tech companies stifling competition on the internet." Those "concerns" shouldn't come as a surprise to Apple, Google, Facebook, Amazon, et al. The same questions that were on the federal probe's tongue are the same as the states: do they impede competition, and do they have too much influence?
If the state AGs coalesce on the issue, it could present a considerable hardship for Big Tech. Not only will the likes of Apple, Google, Facebook, and Amazon have to gird themselves with more attorneys and lay out more cash to defend themselves, the mere size of having to fend off a dog pile of states wanting a pro-consumer resolution could be present difficulties. 
Ask Microsoft, which, when faced with a joint effort between the U.S. government and 19 states some 20 years ago, finally cried uncle and agreed to a host of conditions from regulators. Those included splitting Microsoft into two competing entities -- one that ran its Windows operating system business and one that was in charge of Microsoft Office -- and making the Windows platform available to third-party software developers.
"We are proposing these remedies because the law was broken and because the violations seriously harmed consumers and competition," said Iowa Attorney General Tom Miller, representing the 19 states that were part of that joint suit.
Consumers can hope for a similar outcome if the state attorneys generals' investigation comes to fruition.
The National Association of Attorneys General has not yet responded to ConsumerAffairs' request for comment on the matter.