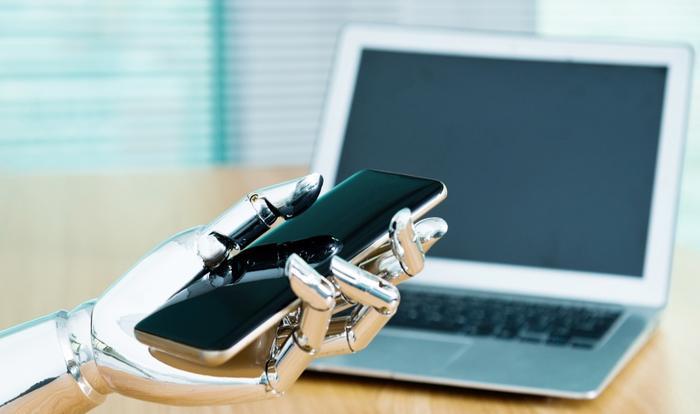 Fifty-one state attorneys general and 12 of the biggest telephone companies in the U.S. are banding together to utilize technology that can identify and block robocalls before the calls ever make it to consumers' phone. Part of that accord is call-blocking technology that can be integrated into the supporting telecom's systems without any additional cost to customers.
If this sounds like old news, it is -- sort of. There's a lot of legislative bodies, agencies, and associations doing something, just not jointly.
On the federal level, the Federal Communications Commission (FCC) has been trying to get phone companies to get their act together in adopting standards and putting the FCC's SHAKEN/STIR framework into action, but the phone companies have been dragging their feet. 
Also on the national level, the House of Representatives passed the 'Stopping Bad Robocalls Act' in July to better detect and reduce illegal robocalls.
On the state level, various state attorneys general have tried to wield their own axe -- such as North Carolina's TRACED Act -- but, like the FCC's efforts, it hasn't gotten much traction. 
The stone in the path?
In ConsumerAffairs research, we also found an earlier collective effort by the National Association of Attorneys General that seemingly went nowhere. In that letter, there was a counteractive twist that may have been a reason why the phone companies were dragging their feet -- that being the pro-telecom efforts of the USTelecom Association.
"Under existing laws . . . phone companies have a legal obligation to complete phone calls. These companies may not block or otherwise prevent phone calls from transiting their networks or completing such calls," is how USTelecom positioned itself at a 2013 U.S. Senate hearing called "Stopping Fraudulent Robocall Scams: Can More Be Done?," as quoted in the letter.
"The current legal framework simply does not allow [phone companies] to decide for the consumer which calls should be allowed to go through and which should be blocked."
Now we're getting somewhere
Fast forward six years and things have changed. USTelecom says it's all-in for the good of the consumer.
"Illegal robocalls are more than annoying, they are a deliberate attempt by criminals to flood voice networks with unwanted calls that scam, spoof and prey upon vulnerable consumers who are justifiably fed up," the association wrote in a joint statement on State Attorneys General Anti-Robocall Principles.
"The member companies of USTelecom, CTIA and NCTA are taking action and aggressively responding to this threat with a variety of tools. We appreciate the efforts of the state attorneys general, the FCC, the FTC and other agencies to further collaboration that will hold the scammers behind these calls responsible for their actions."
USTelecom is also doubling its efforts to cover both the legislative and the states+phone companies' efforts, hoping that one of those will take hold. "We're supportive of the bipartisan legislation in Congress," a spokesperson for USTelecom told ConsumerAffairs.
Much like the recent effort by the attorneys general to complement the efforts of Congress in scrutinizing Big Tech, maybe this new joint effort between the states and the telecoms will move the needle. Maybe consumers will finally start to see some of those 4 billion monthly robocalls fade away. Maybe.
"We owe it to the most vulnerable in our communities to do everything in our power to protect them," North Carolina Attorney General Josh Stein said in announcing the new effort. "Thanks to these prevention principles, our phones will ring less often."