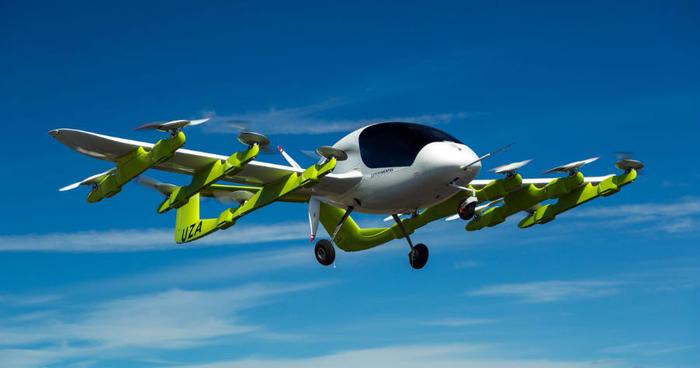 Google founder and Alphabet CEO Larry Page has debuted his new autonomous flying taxi, Cora. The pilotless, fully electric flying taxi is made by Page's new company Kitty Hawk. 
According to the company's website, Cora will operate using "self-flying software combined with human oversight." The aircraft is designed "to make flying possible for people without training." 
Cora will not be sold to the public, but it will be "part of a service similar to an airline or ride share," according to the company. Below is a video that shows off some of the air vehicle's capabilities.
Pilotless
Another video of the prototype that Kitty Hawk first flew back in 2014 was released in December. Now, the company is taking steps to make flying cars a reality by working with the New Zealand government to commercialize its air taxis. 
"We think this is the logical next step in the evolution of transportation," Fred Reid, CEO of Zephyr, says in the new video. "We are looking forward to being able to share our product with the New Zealand public when the time is right." 
"New Zealand's Central Aviation Authority has the respect of the worldwide regulatory community. A people who embrace the future. And a dynamic economy that could serve as a springboard for Cora," Kitty Hawk explained in a press release.
The company says on its website that it has more aircraft in development, but it has yet to release a deployment timeline.
Operating Cora does not require a pilot's license because it is considered by FAA regulations to be an "Ultralight aircraft.". Since it takes off and lands vertically, it doesn't need a runway to operate.