---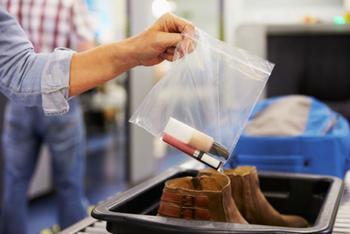 Back in May, we reported how consumers were becoming increasingly frustrated with airport security delays. Lines in some of the nation's prominent hubs seemed to be endless, but TSA stated that it was understaffed and unable to deal with the volume of travelers.
One solution that the agency suggested for passengers was enrolling in its PreCheck program, which makes the screening process much quicker. Officials hoped to enroll 25 million U.S. travelers in the program, but those numbers haven't materialized – and now there appears to be another bump in the road.
According to a report from the Los Angeles Times, TSA has put the brakes on hiring private vendors that could help register fliers for TSA Pre-Check. The reason? The agency feels that using new vendors would be unwise "in light of the increased and evolving cybersecurity risks over the past year."
Cybersecurity concerns
TSA officials say they are concerned that cyber criminals could target new vendors that perform background checks on passengers to steal private information.
While the move may be welcomed by privacy and consumer advocacy groups, it certainly won't win many points with frustrated travelers who want to sign up for the program. Sources report that only 4 million people have been signed up for the TSA Pre-Check program thus far, well below their stated goal.
Critics say that the blame for future long lines may land squarely on TSA. For those who don't remember how bad things got this past summer, here's a video taken from a traveler at Chicago's Midway airport. Please note that the footage does contain strong language.
Some hope
However, there is some hope that things will run more smoothly going forward. TSA Administrator Peter Neffenger has said that a plan approved by Congress – which created 13,068 new positions and converted 2,000 part-time screeners to full-time employees – could make a big difference in expediting the security check process.
Additionally, Neffenger stated that the agency has put together a "deployment force" made up of 1,000 screeners that can be sent to any airport that is expected to see an influx of air travelers. This mobile force could help alleviate the stress of many holiday travelers that are expected to surge in the coming months.
---