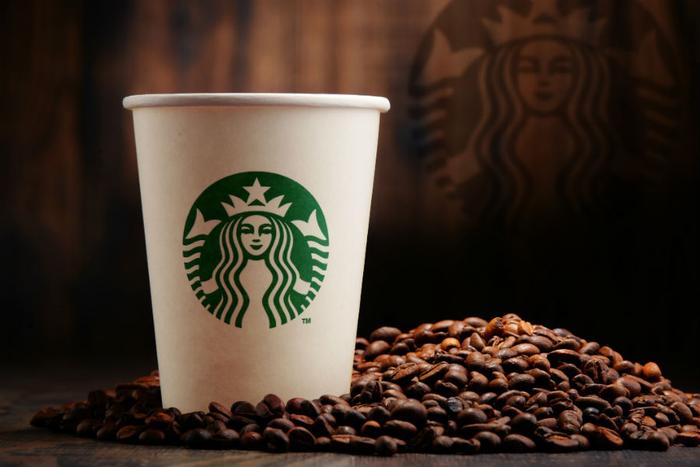 Points Light -- a non-profit volunteering group -- has chosen 36 Starbucks Service Fellows in 13 cities to test out a new pilot program that will allow employees to spend half their workweek at a non-profit organization. The workers will spend six months working 20 hours a week at Starbucks and 20 hours a week at local non-profits.
The organizations involved are those that share Starbucks' values. Employees will be working with organizations that help to support refugees, veterans and military families, and youth through protecting the environment, offering disaster relief, and eliminating hunger.
Virginia Tenpenny, vice president of Global Social Impact at Starbucks and the executive director of the Starbucks Foundation, believes the program will boost morale among employees. Because the program will be spread across stores, Tenpenny is hopeful that those who volunteer will spread the good word among their coworkers.
"Starbucks partners consistently share with us their passion for service both in and out of their stores," Tenpenny said. "The Service Fellows program powers that passion through philanthropy and partnerships to have the greatest impact. Our Service Fellows program is an innovative approach that combines work, service, and partnerships, a model that will inform how we catalyze our partners and grantees to create enduring change in our communities."
The program so far  
Points of Light launched the program last week and had 200 initial applicants. The Starbucks Foundation not only provides money for the nonprofits' programs but also for Points of Light to pay the Starbucks' employees for their time.
Tenpenny is hoping the program will be so successful that the company will be able to expand it to beyond just 36 people; there will reportedly be a new cohort selected for the fall of 2019. The fellows selected for this year are hourly Starbucks employees that are eligible for health benefits.
The Starbucks Foundation will also be taking recommendations from employees on where to allocate the funds. The Foundation will be donating $1.3 million in grants to several programs through its Opportunity for All initiative.
"I've always been very involved in community work and my store manager told me I could not miss this opportunity," said Katharine Ospina, a Starbucks shift supervisor from Florida who will be working on hurricane preparedness and relief with HandsOn Broward. "I can already see the impact we're going to make as we become more aware of the issues our communities are facing."