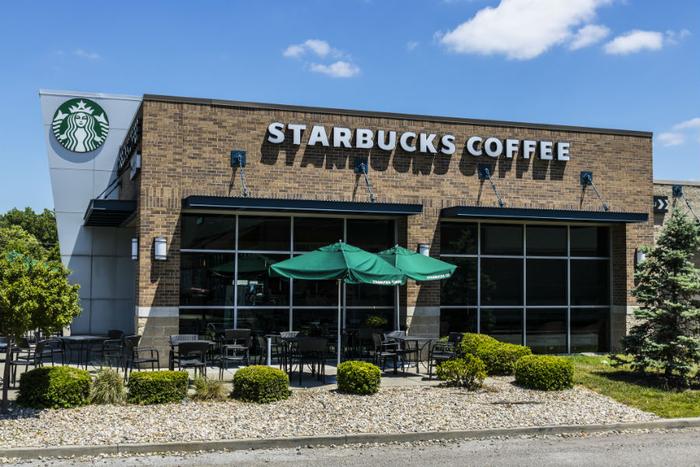 Starbucks says it is closing 150 underperforming stores in densely populated urban areas, while focusing its growth efforts in the south, where there are fewer Starbucks locations. It also plans to open more stores in China.
In a release, the company describes the move as "optimizing its U.S. store portfolio at a more rapid pace in FY19, including shifting new company-operated store growth to underpenetrated markets."
The company stresses that it nearly always closes underperforming stores each year, but it concedes that there are more stores in that category this year, up from an average of 50 per year.
The company has faced headwinds in recent months. It apologized after a Philadelphia store manager called the police, who arrested two African American men who said they were waiting in the store to meet a business associate.
Wall Street investors have soured on the company after its growth slowed and longtime CEO Howard Schultz announced his retirement. Schultz's retirement became official this week, as he was replaced as CEO by Kevin Johnson.
"While certain demand headwinds are transitory, and some of our cost increases are appropriate investments for the future, our recent performance does not reflect the potential of our exceptional brand and is not acceptable," Johnson, said. "We must move faster to address the more rapidly changing preferences and needs of our customers."
Increasing competition
It's not that consumers are drinking less coffee, they just have an increasing number of places to get it. McDonald's rebranding of the McCafe has given the chain a strong emphasis on coffee, and its redesigned stores more closely resemble a coffee shop than a fast food restaurant.
Even convenience store chains have improved the quality of their coffee and offer more choices, usually at a price lower than Starbucks.
In addition to expanding into areas where there are fewer coffee shops, Johnson said Starbucks will offer new beverage products, including tea, that target consumers' growing preference for healthy food and beverage choices.
It also plans to expand its digital relationship with new and current customers, saying it added 5 million new digitally registered customers since April and 2 million active Starbucks Rewards members in the last 12 months, growing at a rate of 13 percent.