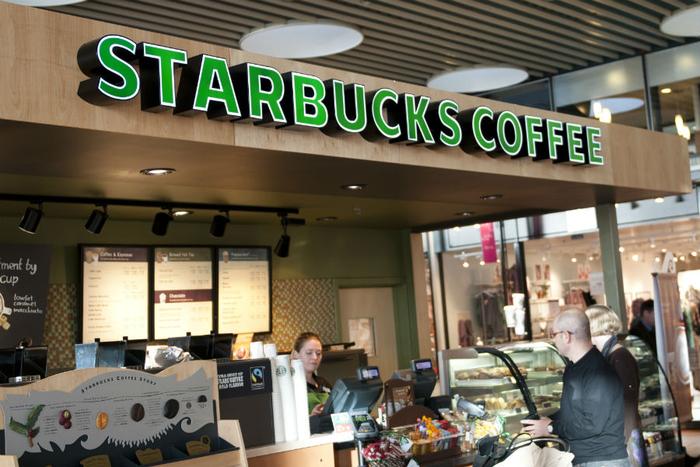 After initially barring its employees from wearing Black Lives Matter attire, Starbucks has changed course and decided to allow team members to wear clothes with the message. 
On Friday, the coffee chain announced that not only would it be lifting the restriction, but that it would make 250,000 shirts supporting the movement. 
Starbucks told employees in a memo last week they would not be permitted to wear clothing or accessories that mentioned the Black Lives Matter movement out of concern that it could be misconstrued and increase the risk of confrontation. 
The company just recently penned a new memo to employees that read, "we've heard you want to show your support, so just be you. Wear your BLM pin or t-shirt."
"We are so proud of your passionate support of our common humanity," Friday's statement said. "We trust you to do what's right while never forgetting Starbucks is a welcoming third place where all are treated with dignity and respect."
Supporting Black Lives Matter movement
In the new memo, titled "Standing together against racial injustice," Starbucks said it would be designing new t-shirts to "demonstrate our allyship and show we stand together in unity." 
Until these shirts arrive, company executives encouraged employees to express their support of the movement through apparel of their own. 
"These are alarming, uncertain times and people everywhere are hurting," the company said. "You've told us you need a way to express yourself at work, asking: 'Do you understand how I feel!? Do you understand the black community is in pain?'" 
"We see you. We hear you. Black Lives Matter. That is a fact and will never change," the company said.