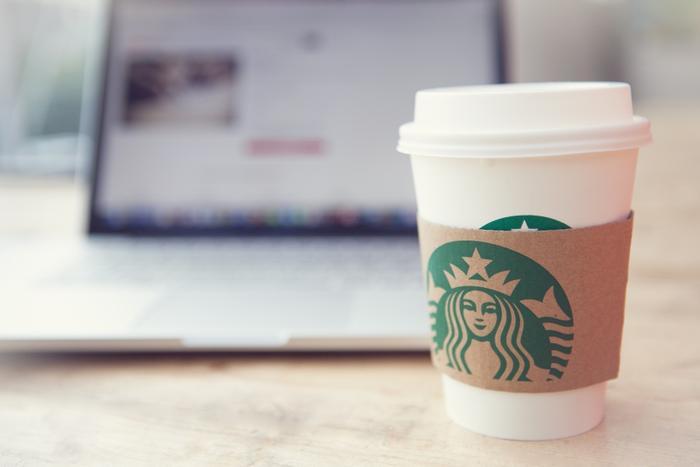 Starbucks is halting all social media advertising amid concerns over the ineffective policing of online hate speech. 
Last week, major advertisers including Verizon, Coca-Cola, and Ben & Jerry's announced that they would be pulling ads from Facebook because of the company's refusal to make policy changes to keep out hateful content. 
Starbucks says it will pull ads from Facebook and all other social networking platforms while having internal discussions with civil rights groups and media partners to figure out how best to contribute to the effort to stop the spread of hate speech.
Starbucks said the bottom line is that "more must be done" to facilitate the creation of inclusive online spaces. Companies and politicians each play a role in the effort, the chain added. 
"We believe in bringing communities together, both in person and online, and we stand against hate speech," Starbucks said in a statement. "We believe more must be done to create welcoming and inclusive online communities, and we believe both business leaders and policymakers need to come together to affect real change." 
Pausing ads
Starbucks didn't say how long it plans to pause ads, but many of the companies participating in the advertising boycott are pulling ads through the end of July. The company said it will still write social media posts that aren't paid promotions. 
Last week, Facebook said it wouldn't enact policy changes in response to financial pressure. The company later reversed course, announcing late Friday that it would begin hiding or blocking content considered hateful or content that could harm voting ahead of the 2020 election. Politicians won't be exempted from the new policy. 
"We believe there is a public interest in allowing a wider range of free expression in people's posts than in paid ads," CEO Mark Zuckerberg wrote. "We already restrict certain types of content in ads that we allow in regular posts, but we want to do more to prohibit the kind of divisive and inflammatory language that has been used to sow discord." 
"So today we're prohibiting a wider category of hateful content in ads. Specifically, we're expanding our ads policy to prohibit claims that people from a specific race, ethnicity, national origin, religious affiliation, caste, sexual orientation, gender identity, or immigration status are a threat to the physical safety, health, or survival of others," Zuckerberg said.