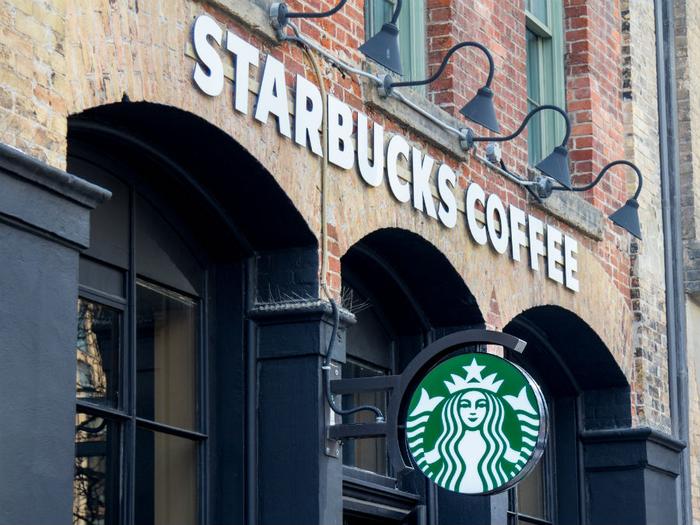 Starbucks, which recently reported better-than-expected quarterly earnings, is investing some of that revenue in its personnel. A corporate memo cited by Bloomberg News said the company is increasing pay for its front-line workers by 10 percent starting Dec. 14.
Bloomberg reports that it has seen a memo from Starbucks Executive Vice President Rossann Williams that increases pay by at least 10 percent for baristas, shift supervisors, and cafe attendants hired on or before Sept. 14.
The memo also said that starting pay for new employees will go up by 5 percent to help store managers attract and retain talent during the pandemic, when working conditions have become more challenging.
The company also said it will increase the extra amount above the minimum wage it pays employees in the U.S. markets where it has stores.
The pay raises come at a time when other retail and service sector businesses have faced difficulty hiring and retaining workers. Target raised its minimum wage to $15 an hour in July and gave employees who worked during the pandemic a $200 bonus at the end of that month.
The increase in payroll didn't seem to hurt Target's bottom line. The retailer this week reported same-store sales surged more than 20 percent in the third quarter.
In September, Walmartannounced across-the-board pay hikes for its 165,000 hourly employees. It also announced the creation of new hourly and salaried leadership positions at its supercenters. 
Up to $30 an hour at Walmart
Pay for these new "team leader" positions range from $18 to $21 an hour, and some will pay up to $30 an hour. The new system will result in a boost in pay for tens of thousands of the company's hourly workers, Walmart said.
Two years ago, Amazonraised its minimum wage to $15 an hour. The e-commerce giant said in a statement that the new minimum wage will benefit more than 250,000 full-time and part-time Amazon employees across the country, as well over 100,000 seasonal workers.
At the beginning of the pandemic, Starbucks authorized extra pay and benefits for employees affected by the health crisis, including sick pay, to encourage people who might be infected with the virus to stay home.
The improvement in hourly pay, long championed by organized labor, could remain in place once the pandemic passes. The state of Florida this year mandated a higher minimum wage and President-elect Joe Biden is on record supporting a $15 an hour minimum wage.