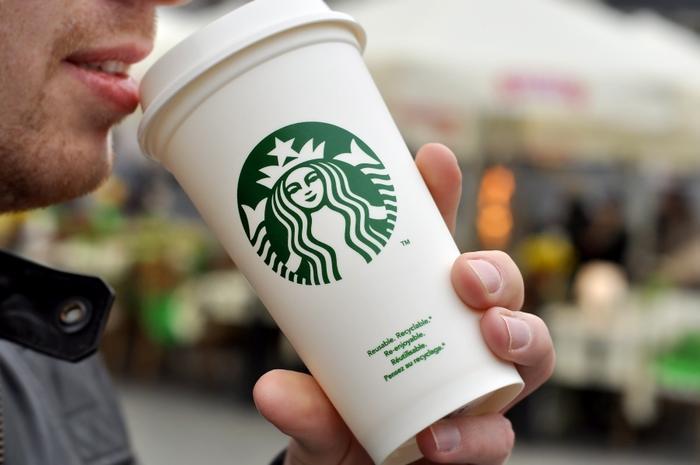 Unions have long viewed the fast-food restaurant industry as fertile ground, but they have yet to make much headway. So what's happening in Buffalo, N.Y., has the industry's attention.
About 50 Starbucks employees have announced plans to form a union at several Buffalo-area locations. The group announced that it has formed "Starbucks Workers United" and will seek to organize a union.
In a letter to Starbucks CEO Kevin Johnson, the employees made clear that their actions are not motivated by grievances. 
"We are forming a union to bring out the best in all of us," the employees wrote. "Our organizing committee includes Starbucks partners from across the Buffalo region. Many of us have invested years of our lives at Starbucks while others have recently become partners. We all have one thing in common -- we want the company to succeed and we want our work lives to be the best they can be."
The letter was signed by 15 members of the organizing committee, including Alexis Rizzo, one of the founding members. She said she began working at the store six years ago at the age of 17.
"We've been called Starbucks partners and we want to become real partners, to be able to have a voice to make our job better and to make our customers' experience better," Rizzo told the London Guardian.
Consumers appreciate good employees
The employees said they are the face of the company, and many ConsumerAffairs reviewers agree. When posting Starbucks reviews they often mention the baristas in a favorable light.
"I want to take a moment to acknowledge Natatia at the Cottage Grove Minn., location," wrote M, of Cottage Grove. "Natatia always has a very positive attitude and I look forward to having her take my order when she is working. It is employees like Natatia that take the customer experience at Starbucks to the next level."
Sara, of San Antonio, has nice things to say about the entire crew at her neighborhood Starbucks.
"As soon as he sees me walk in the door he has my croissant warming up," Sara wrote in a ConsumerAffairs post. "This group is always nice, friendly, and knowledgeable, they work very well as a team, great job!!!! They all know my name, I feel at home."
The Buffalo Starbucks employees say they are seeking to organize a union as a way to have a sustainable career. In their letter to Johnson, they said their effort is not a reaction to any company policy, but rather a way to help Starbucks fulfill its mission of "improving communities one coffee at a time."