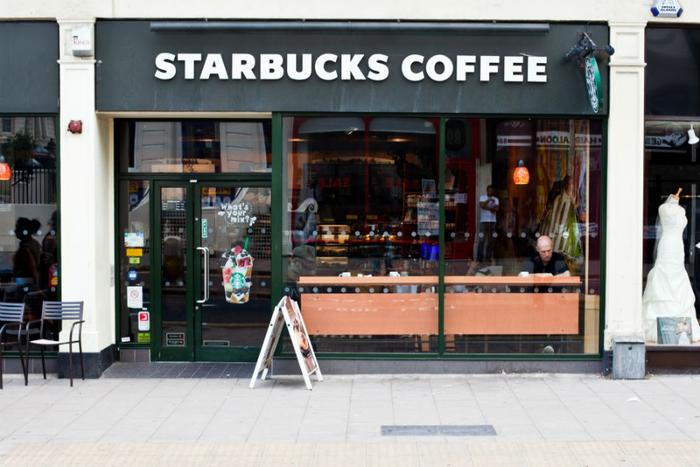 Weeks after the arrest of two African American men in Philadelphia, Starbucks has changed its bathroom policy to be open to everyone -- including people who haven't bought anything.
Starbucks said it doesn't want to become a public bathroom, but it hopes the new policy will help employees make the "right decision 100% of the time."
"We don't want anyone at Starbucks to feel as if we are not giving access to you to the bathroom because you are less than," Starbucks chairman Howard Schultz said on Thursday at the Atlantic Council. "We want you to be more than."
Decision follows arrest scandal
The decision was made after the April 12 arrest of two black men at a Starbucks in Philadelphia. The two childhood friends and business partners were waiting for a business meeting they had scheduled there. One of the men arrested was denied use of a bathroom.
Starbucks said it previously had a "loose policy" that only customers are allowed to use the bathrooms, but it was ultimately up to each store manager to make the call.
"We have a — kind of a loose policy [that] you should be able to use the bathroom if you buy something," Schultz said. "And it's really the judgment of the manager. And in this particular case, she asked the gentleman: Are you a customer? And he said, no. And they go into a conversation. And one thing led to another. And she made a terrible decision to call the police."
"We were absolutely wrong in every way. The policy and the decision (the store manager) made," he said. "It's the company that's responsible."
The arrest, which quickly went viral, prompted Starbucks to close 8,000 U.S. locations for the afternoon on May 29 to "conduct racial-bias education geared toward preventing discrimination in our stores."
Not long after the Philadelphia arrests, a video surfaced of another incident in California that had taken place in January. The video shows a black man claiming he was denied access to a bathroom while a white man was given the entry code. Neither man had made a purchase.
Schultz said the company's upcoming bias training "will be the largest kind of training of its kind on perhaps one of the most systemic subjects and issues facing our country."