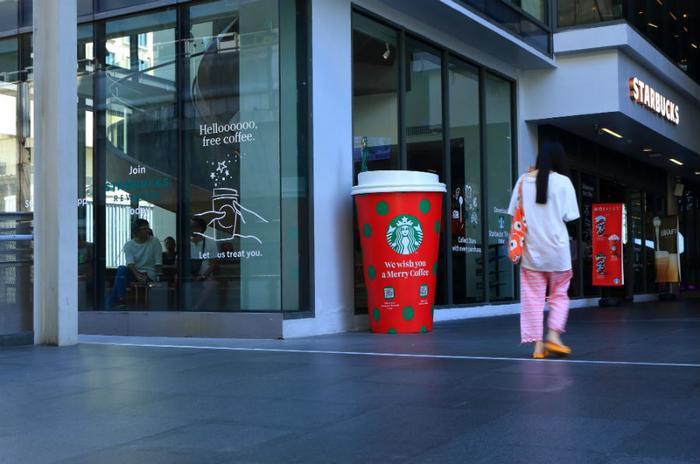 It's beginning to look a lot like Christmas when Starbucks rolls out its holiday promotion, "Starbucks for Life."
The coffee chain has done so once again, offering its rewards members a chance at earning one free Starbucks purchase every day for the rest of their life -- or the next 30 years, whichever comes first.
As in previous years, five Starbucks customers will be grand prize winners with others getting secondary prizes. Rewards card members can enter by making a Starbucks purchase with a Starbucks card or through the company's app. Consumers can also enter for free on the contest website.
Secondary prizes include a free Starbucks product each day for a year or for six months. Some winners will get movie tickets, rewards credit, or a video game console.
Since the contest is designed to promote Starbucks' rewards program, you must be a rewards member to enter. Once entered you can play twice each day by making a purchase using the Starbucks card or by requesting a free play on the contest website.
Annual event since 2014
Starbucks launched the promotion in 2014 and found it was a traffic-builder. It's been so popular that at times the contest site has had trouble keeping up.
In conjunction with the contest rollout, the coffee chain launched a new drink for the holidays, Irish Cream Cold Brew. It will be served at participating locations during the holiday period.
The Irish Cream Cold Brew is made with cold brew coffee and Irish cream flavored syrup over ice, topped with vanilla sweet cream cold foam and dusted with cocoa powder. 
It joins other holiday drinks on the menu, such as the Caramel Brulée Latte, Peppermint Mocha, Chestnut Praline Latte, Toasted White Chocolate Mocha, and Eggnog Latte.