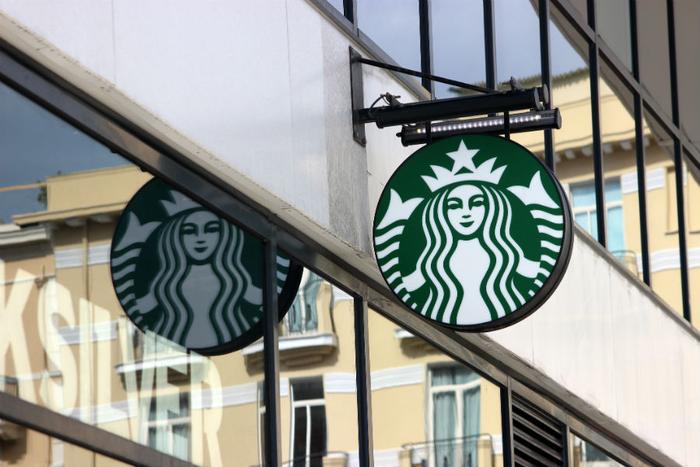 Starbucks CEO Kevin Johnson has issued an apology to two African American men who were arrested in one of its Philadelphia stores late last week.
The company finds itself in a social media firestorm after video footage of the arrests went viral over the weekend, sparking outrage because there doesn't appear to be a reason that store personnel called police.
Johnson issued a statement saying the incident was both "disheartening" and "reprehensible," and said he hoped to accomplish three things.
"First, to once again express our deepest apologies to the two men who were arrested with a goal of doing whatever we can to make things right," Johnson said in a statement. "Second, to let you know of our plans to investigate the pertinent facts and make any necessary changes to our practices that would help prevent such an occurrence from ever happening again. And third, to reassure you that Starbucks stands firmly against discrimination or racial profiling."
In the video, posted below, police officers can be seen handcuffing the two men and leading them from the coffee shop. Neither of the men offered any resistance. Other customers can be heard asking "what did they do," and questioning why the men were being arrested.
Investigation underway
Johnson said Starbucks is investigating the incident and plans to speak with the parties who were involved, including customers who were in the store at the time. He also said the company has begun a reexamination of its practices.
"In addition to our own review, we will work with outside experts and community leaders to understand and adopt best practices," Johnson said. "The video shot by customers is very hard to watch and the actions in it are not representative of our Starbucks Mission and Values."
According to police, store employees called them after reportedly asking the two men, who were apparently waiting to meet a friend and had not made a purchase, to leave.
According to the two men's lawyer, they were waiting at the Starbucks location to meet a real estate developer to discuss a possible business deal.