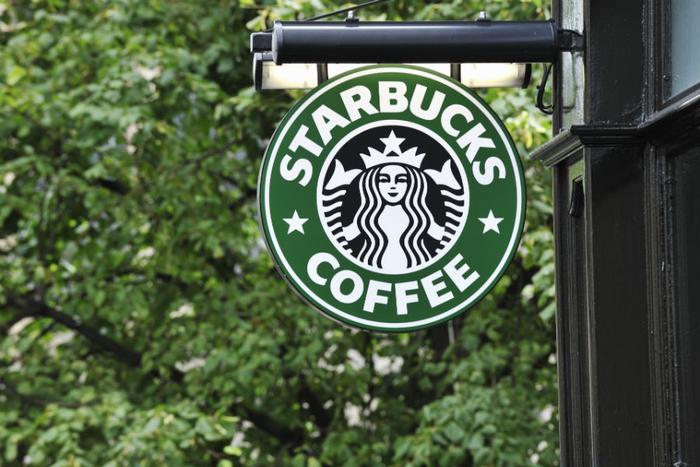 On Tuesday, Starbucks temporarily closed 8,000 stores in order to hold a four-hour racial bias training session with 175,000 of its employees.
The training was scheduled in response to the April arrest of two black men at a Philadelphia Starbucks. However, the mandatory training was met with mixed responses from staff members, with some calling it "uncomfortable."
Employees were shown an eight-minute training video created by award-winning documentarian Stanley Nelson and underwritten by Starbucks. The film shows interviews of mostly young people of color describing their experience in public spaces such as restaurants and malls.
"People assume you're doing something bad," and "I feel like I'm disturbing people or making them uncomfortable just walking in," and "It's not like I can mute my actual blackness, so everything has to be as perfect and clean and as blended in as possible" were among the feelings expressed.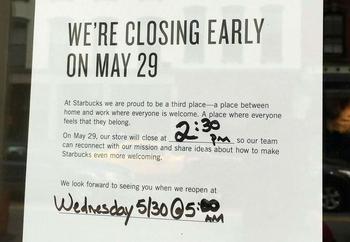 Painful and uncomfortable for some
The film included several clips that have gone viral, like one of a passenger reacting to a man being dragged down an airplane aisle by officials. It focused heavily on clips of police brutality against black people, which made one employee so uncomfortable she had to leave.
"The training materials focused a lot on police brutality, which had nothing to do with the incident that happened… At one point, a girl at my table actually had to get up and leave because video after video they showed black people being assaulted by police or black people being verbally assaulted and white people being racially biased toward people of color," a Starbucks employee told Philadelphia Magazine.
Another employee said that, as a Mexican woman, she hoped the training would promote inclusivity for people of all backgrounds, but instead the curriculum focused on the "white barista-young black male customer interaction."
"They told us we need to be 'color brave' instead of color blind and it was the whitest thing I've ever heard," the employee told TIME. "Me and my coworkers of color felt uncomfortable the entire time."
In addition to the film, employees were taken through small self-guided sessions that asked such questions as, "Recall when you first noticed your racial identity," and "... when you had a friend of a different race who regularly visited your home." The curriculum was released in full by Starbucks Tuesday night.
Beneficial to others
Other employees had a different view of the workshop.
"It was surprisingly productive and I thought the information was carefully prepared and thoughtfully distributed," Erin Martysz, a white barista at an Escondido, CA store, told Fast Company. "Overall I think everyone benefitted."
Starbucks said it plans to continue taking steps to combat racial bias in order to prevent another incident like the arrest in Philadelphia from happening again. "We realize that four hours of training is not going to solve racial inequity in America," Starbucks Chairman Howard Schultz told CNN.
Going forward, the trainings will be part of employee onboarding. Starbucks also recently changed its policy to allow people who haven't made a purchase to spend time in stores or use the bathroom.
Experts estimate that Starbucks' recent racial bias training cost the company more than $12 million in lost profit alone.