---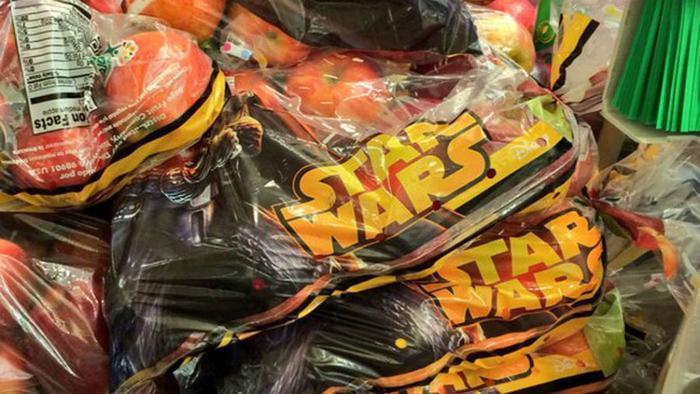 When Disney paid $4 billion for LucasFilm in 2012, Wall Street let out a collective gasp. What were they thinking?
The main LucasFilm property was the Star Wars franchise, which many entertainment analysts said was getting a little moldy around the edges.
No one is second-guessing the move now. After its world premier in Hollywood on Monday night, "Star Wars: The Force Awakens" is not only expected to break box office records, but the record for breaking records.
With all the buzz surrounding the film – the first in the series premiered in 1977 – businesses have lined up to associate themselves with the latest installment, which reunites Han Solo and Chewbacca.
In fact, it's very possible that sponsorship sales will equal ticket sales. A new report by Nielsen helps explain why.
Connects with consumers
According to Nielsen N-Score, which measures celebrities' endorsement potential, Carrie Fisher, Harrison Ford, and Mark Hamill all rate above the average N-Score for a TV/film actor. Ford, who starred in many other movies since the first Star Wars, has the highest N-Score of the three major returning cast members – 100 out of 100 – as 90% of Americans are aware of him and 56% rate him as influential.
The biggest Star Wars fans are more likely to be Gen Xers, but enthusiasm for the franchise appears to span across races and age groups. While fans are predominantly white, minority households are more likely than the average American household to have Star Wars fans -- especially Asian-Americans and Hispanics.
As a result you'll see no shortage of Star Wars-themed products in the next few weeks.
Lunch boxes
Curver, a member of the Keter Group, is plastering Star Wars images on its collection of home and personal storage items. The collection includes lunch boxes, bins, and home storage items for multiple uses.
Lunch boxes are a traditional spot for movie characters, as many Baby Boomers may remember transporting sandwiches to school in some type of Disney-themed container.
Even car companies are getting in on the act. Chrysler has outfitted some of its white Dodge Charger SRT Hellcat and Dodge Challenger SRT Hellcat as storm troopers. They also have a Kylo Ren-inspired black Dodge Viper ACR. The resemblance is uncanny.
The cars are prowling the streets of Los Angeles in the days leading up to the December 18 opening.
Pet names
Nationwide Insurance, in an effort to promote its pet insurance policies, issued a press release noting that Star Wars has inspired many pet names. After analyzing its database of more than 550,000 insured pets, Nationwide says these are the top 10 pet names related to the movie franchise:
Luke
Yoda
Chewbacca
Leia
Rebel
Vader
Obi Wan
Han Solo
Jedi
Boba Fett
---