---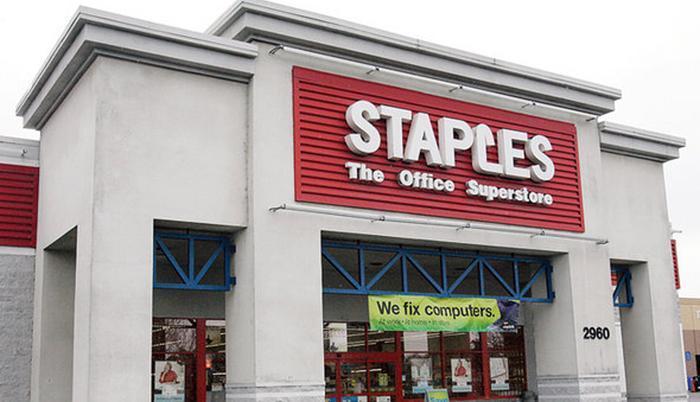 Staples' takeover of rival Office Depot isn't all stapled up just yet. The Federal Trade Commission is taking a close look at the antitrust aspects of the deal, the Wall Street Journal reports today.
The takeover has been in the works since February and looked like it was moving along smoothly. But the Journal says the FTC has been taking sworn legal depositions that could be used as evidence if it decides to oppose the merger on antitrust grounds.
It was, after all, less than two years ago that Office Depot merged with Office Max, bringing the number of nationwide office supply chains down to two. The Staples-Office Depot merger would reduce it to one.
The pro-merger argument is, of course, that Amazon, Costco, Walmart, and the like sell pens and paper and printers too, and that the office supply retail business isn't what it used to be. Supporting evidence can be found in nearly any suburban mall, where vacant storefronts have replaced office supply stores.
But the FTC is more likely to focus on the effect of the proposed merger on mega-customers -- the corporations and government entities that place huge orders with Staples and its competitors. An argument could be made that the merger would severely reduce competition in that market.
The FTC has until mid-October to decide whether it wants to challenge the deal. 
---