---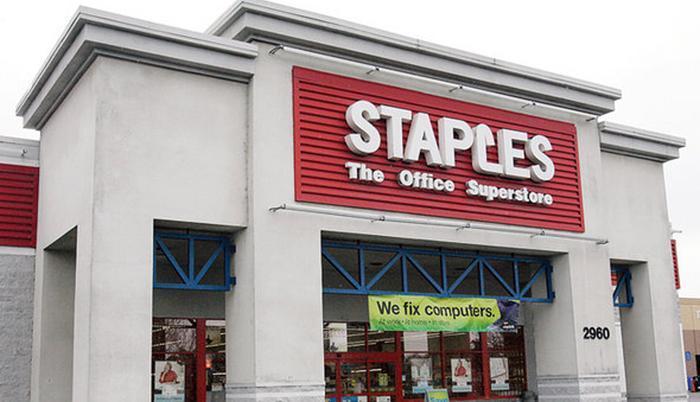 It wasn't much more than a year ago that Office Depot's merger with Office Max was approved by antitrust regulators. Now, Staples and Office Depot are said to be in serious merger talks, raising the possibility that there will soon be just one nationwide office supply warehouse chain.
This will be the second time around. Staples and Office Depot tried to merge in 1997 but the Federal Trade Commission objected on the grounds that the merger would be anti-competitive.
That, of course, was before Amazon came along and made it easy to buy just about anything imaginable for the office without having to trudge over to the store and lug the purchases back to the office.
The FTC may raise objections again this time but it's hard to ignore the evidence that hard times have come to the office supply business. Staples announced last March it would close up to 225 stores and Office Depot said last May that it would close up to 400 stores.
Sounds like the bookstore business, doesn't it?
Making things harder for office warehouses is the nature of the customers and the products they buy. If you're a small businessperson, the last thing you have time to do is run out to Staples everytime you need printer paper, an ink cartridge or a new shredder.
Besides, a lot of office supplies are bulky and/or heavy. There's nothing like lugging a big box of printer paper or a 40-pound shredder out of your car, into the lobby, up the elevator and down the hall to make a hotshot executive cranky.
It's a lot easier to just order from Amazon and let UPS schlep the stuff over the next day.
Pressure for the merger is coming largely from Starboard Value, an activist hedge fund, which now owns about 10% of Office Depot and 6% of Staples, according to The New York Times. The theory is that consolidating the two companies would make them better able to compete with Amazon and Walmart.
Of course, that's what Office Depot said when it merged with Office Max.
---