---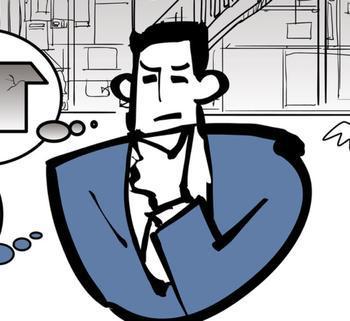 Landlords and tenants have lots of disputes, usually over damage deposits, repairs, and other routine concerns. But in St. Louis, women tenants say they have been sexually harrasssed and, in some cases, evicted if they did not comply with demands for sex.
The U.S. Justice Department filed a lawsuit Thursday against Hezekiah and Jameseva Webb, alleging that they violated the Fair Housing Act by subjecting female tenants in their rental properties to sexual harassment and retaliation.
The suit alleges that Hezekiah Webb, who served as property manager for the Webbs' rental properties, sexually harassed female tenants at their properties. The Webbs' attorney, Gerald M. Richardson, said Wednesday that he has not seen the suit and couldn't comment on it, the St. Louis Post-Dispatch reported. 
Unwanted advances
Women were allegedly told that getting an apartment required them to engage in sex. Women also charged that they were subjected to unwanted touching, comments, and advances. Some said they were refused an apartment when they rejected the sexual advances.
"No woman should ever suffer from threats, violence or harassment in her home," said Principal Deputy Assistant Attorney General Vanita Gupta, head of the Justice Department's Civil Rights Division. "The Justice Department works vigorously to enforce the Fair Housing Act by vindicating the civil rights of tenants so that all people can live in their homes and feel safe, protected and free."
The suit seeks monetary damages to compensate the victims, civil penalties, and a court order barring future discrimination.
The Fair Housing Act prohibits discrimination in housing based on race, color, religion, national origin, sex, disability, and familial status. Individuals who believe that they may have been victims of housing discrimination at one of the Webbs' properties, or elsewhere, can contact the Housing Discrimination Tip Line at 1-800-896-7743, e-mail the Justice Department at fairhousing@usdoj.gov
---