---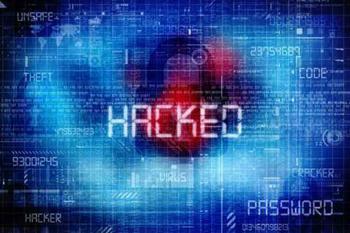 Password protection and cybersecurity are subjects that we've reported on extensively. Keeping sensitive information away from hackers can help protect assets and save you from a lot of headaches. Many people may tend to think of hackers as anonymous, faceless forces that are solely driven by their desire to take advantage of you. However, sometimes a hacker can be someone you know well.
That's the case in one hacking scandal that has surfaced in Major League Baseball (MLB). On Monday, the MLB ordered the St. Louis Cardinals to hand over $2 million and two future draft picks to the Houston Astros after a former executive admitted to hacking the team's database.
Hacking scandal
Chris Correa, former director of baseball development for the Cardinals, admitted in court that he illegally accessed the Astros' database five times between March, 2013 and June, 2014. During these unauthorized intrusions, he downloaded scouting reports for eligible players in the 2013 draft, notes on trade talks, and evaluations of college and international players.
Correa was able to access the network because of an association he had with Astros General Manager Jeff Luhnow. Luhnow formerly worked in the Cardinal's scouting department before taking a job with the Astros. When he left the team, he turned over his team-owned laptop, which contained his password.
Unfortunately, Luhnow used a variation of that same password when he went to work with the Astros, something that Correa was able to figure out. This gave him access to the team's database and email accounts.
Liable for actions
In an initial investigation, the FBI uncovered a wealth of evidence connecting the hacks to Correa, which ultimately led to his guilty plea. The MLB followed up with its own investigation and decided that the Cardinals bore some of the responsibility for Correa's actions.
"Although Mr. Correa's conduct was not authorized by the Cardinals, as a matter of MLB policy, I am holding the Cardinals responsible for his conduct. Mr. Correa held positions in the Cardinals' front office that enabled him to have input into his club's decisions and processes. As a result, I am holding the club vicariously liable for his misconduct," said MLB Commissioner Rob Manfred
The Cardinals released a statement saying that it respected the Commissioner's decision and hoped that the matter would now be resolved. The team will pay a $2 million penalty to the Astros and forfeit its top two picks in the upcoming MLB draft.
Correa was sentenced to 46 months in federal prison in July and was ordered to pay $279,000 in restitution for his actions.
Thanks
Keep an eye on your inbox, the lastest consumer news is on it's way!
Unsubscribe easily whenever you want
---