---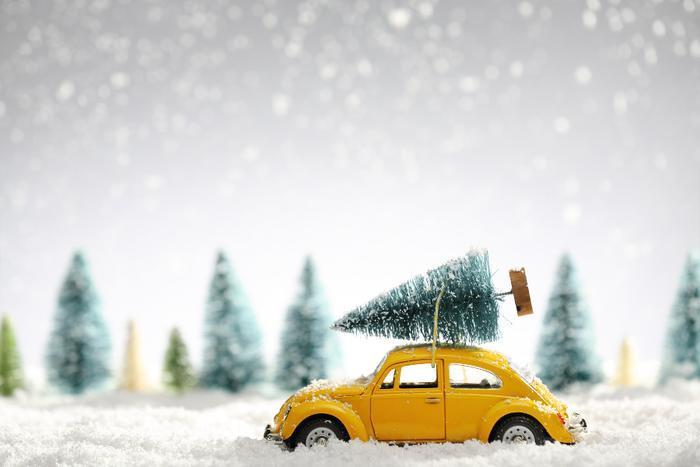 One of the best aromas of Christmas is the smell of a live natural tree. Just like picking the best oranges or pineapples, picking the right tree isn't just luck of the draw.
Before you even get to the lot to pick out your tree you want to make sure you measure. It's a pain in the neck to have to cut part of it off yourself, especially if you only have scissors in your house. Nothing worse than buying that perfect tree and then realizing it's a foot too big. Measure the height of your ceiling and be sure to measure your Christmas tree stand as well.
Fresh trees should last you about 6 weeks. There are a couple of options you might want to consider. If you have kids you probably want to be careful with the needles -- they can be sharp and hurt if poked or stepped on, so you most likely will want a fir or a pine. The needles are a bit softer. No kids, nothing to worry about then, a spruce tree might be just what you are looking for.
Color is what it's all about. Some trees will start out a deep rich green and as they dry out become almost gray so make sure it's not a tree that tends to have dry spots or it will dry quickly.
Bend the needles
When getting a cantaloupe you press the top in for freshness. You can't turn a tree upside down, but you can bend the needles. Take a few in your hands and see how they do. Fresh firs should snap, while fresh pines bend and should not break.
You want your needles to stay put, not be all over the floor as soon as you get home. Do the needle test. Take the inside of a branch and gently pull the branch toward you. The needles should stay on the tree. The other way is simple -- just tap the tree a bit by grabbing the base and seeing if anything starts falling. You expect a few needles to fall off, but if half the tree goes, you may want to move on to the next tree.
Just like roses or flowers, you want to cut off a portion of the stem, or in this case the trunk. You can ask the guys at the tree lot to do that for you.The fresh cut will absorb more water, so your tree holds its needles and keeps its color longer. Put the tree in water as quickly as you can after making the cut.
Stay away from the heater or the fireplace. Obviously you don't want to start a fire and there are many this time of year because of trees and lights as well as fireplaces. Although live trees can catch on fire they also can dry out rather quickly if placed near the heater or fireplace.
Make sure your tree has plenty of water. It will keep it green and make it last that much longer.
---