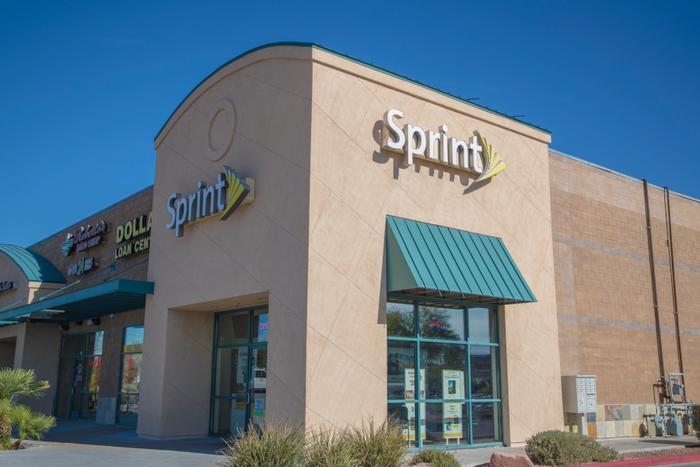 Following news that its proposed merger with T-Mobile may be on the ropes, Sprint has reportedly told regulators that its business may not be as stable as it appeared, according to the Wall Street Journal.
"[Sprint] has touted adding new wireless connections for six straight quarters. What it didn't say until now is that many of those gains were free lines or existing customers that switched services," the Journal said.
Sprint's "recent gains in so-called postpaid connections… were driven by free lines given to existing Sprint customers," the report continued.
Earlier this week, the WSJ reported that Justice Department staff recently informed the two telecom providers that the merger is unlikely to be approved as currently structured. T-Mobile CEO John Legere refuted that the merger is in trouble, tweeting that the premise of the Journal's story was "simply untrue."
Not on a 'competitive path'
Sprint told regulators that, given the state it's in, it's unlikely to survive as a standalone company.
In a recent filing with the Federal Communications Commission (FCC), Sprint attempted to make a case for the merger by claiming that its ability to compete in the industry would be diminished if the merger isn't approved.
"Sprint is in a very difficult situation that is only getting worse," Sprint's lawyers wrote. "Sprint's lack of low-band spectrum is at the root of these network problems … Simply put, Sprint is not on a sustainable competitive path."
The company added that its network is "deficient" and that it's "losing customers, and it cannot generate enough cash to invest in its network, pay its debt obligations, and compete effectively."
"Absent completing its transaction with T-Mobile, Sprint will have limited options, and is likely to be forced down either a repositioning path and/or a restructuring path," the FCC filing continued.
The planned merger of T-Mobile and Sprint would reduce the number of carriers from 4 to 3, which critics argue could hurt competition and drive up costs for consumers. The companies have argued that the opposite would be true, claiming that the merger will result in more efficiencies that allow the combined company to reduce costs.