---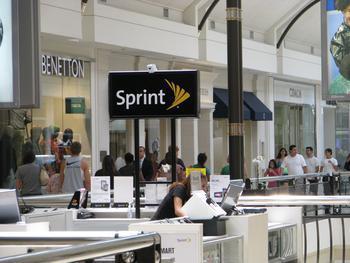 It was just two months ago that Japanese giant Softbank bought 70% of Sprint for $20 billion, injecting much-needed financial muscle into the third-place wireless carrier.
Now Sprint is shelling out $2.2 billion to buy the rest of Clearwire Corp., a deal that would greatly expand its wireless spectrum and help it to compete more effectively with market leaders Verizon and AT&T.
Regulators must approve the purchase.
"Today's transaction marks yet another significant step in Sprint's improved competitive position and ability to offer customers better products, more choices and better services," said Sprint CEO Dan Hesse.
Sprint already owned 51% of Clearwire and the buy-out was widely anticipated following the Softbank deal.
It's the latest development in a fast-changing wireless market. T-Mobile and MetroPCS announced plans to merge earlier and Dish Network has won preliminary FCC approval to enter the wireless market.
It will take a few years for the reconfigured players to get their new networks up and running but by 2016 or so, there should be five big, powerful wireless companies fighting for consumers instead of two dominant carriers and a handful of struggling second-string entrants.
---