---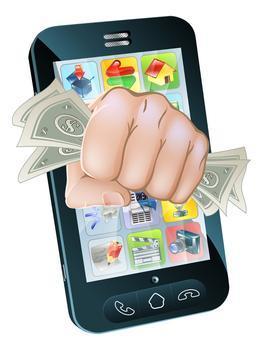 In October, AT&T Wireless was fined $105 million for billing customers hundreds of millions of dollars for bogus cellphone subscriptions to horoscopes, love tips and other detritus they had never ordered. It was the largest fine in the FCC's history.
Now it's Sprint's turn. The Consumer Financial Protection Bureau (CFPB) today sued Sprint charging it illegally billed wireless consumers tens of millions of dollars in unauthorized third-party charges.
"Today we are suing Sprint for allowing illegal charges to be crammed onto consumers' wireless bills," said CFPB Director Richard Cordray. "Consumers ended up paying tens of millions of dollars in unauthorized charges, even though many of them had no idea that third parties could even place charges on their bills. As the use of mobile payments grows, we will continue to hold wireless carriers accountable for illegal third-party billing."
The Bureau's complaint alleges that Sprint operated a billing system that allowed third parties to "cram" unauthorized charges on customers' mobile-phone accounts and ignored complaints about the charges. The CFPB seeks refunds for affected consumers and penalties to deter unauthorized third-party charges in the future.
The practice of billing customers for third-party services they did not order is known as cramming, and it is one of the plagues of the deregulated telecommunications environment. The charges tend to be small -- usually about $10 a month -- and are often missed by consumers when they examine their bills each month.
The charges are for such generally useless services as horoscopes, ring tones, sports scores and other information and features that are widely available at no charge on the Internet.
The CFPB said that Sprint outsourced payment processing for these digital purchases to vendors called "billing aggregators" without properly monitoring them.
The lack of oversight gave aggregators near unfettered access to consumers' wireless accounts. Sprint's system attracted and enabled unscrupulous merchants who, in some cases, only needed consumers' phone numbers to cram illegitimate charges onto wireless bills. The charges ranged from one-time fees of about $0.99 – $4.99 to monthly subscriptions that cost about $9.99 a month. Sprint received a 30-40 percent cut of the gross revenue from these charges.
Most consumers were targeted online. Consumers clicked on ads that brought them to websites asking them to enter their cellphone numbers. Some merchants tricked consumers into providing their cellphone numbers to receive "free" digital content and then charged for it. Many others simply placed fabricated charges on bills without delivering any goods or communicating with consumers, the suit alleges.
Others charged
Besides AT&T, the FCC has also sued T-Mobile in a case that is still pending. Prosecutors have said they will argue that T-Mobile made hundreds of millions of dollars through similar cramming schemes.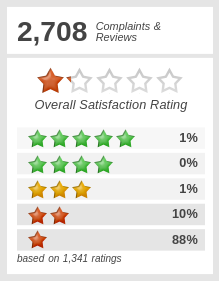 The Federal Trade Commission (FTC) and other agencies have gone after the third-party operators who promote the schemes and process the bills.
Today the FTC said that one of the defendants behind a massive landline cramming operation that placed more than $70 million in unauthorized charges on consumers' phone bills has agreed to settle charges against him.
Nathan M. Sann, one of the defendants in the American eVoice, Ltd. case has agreed to settle the FTC's charges related to his alleged participation in the scheme.
In its complaint, the FTC alleged that the operation placed charges ranging from $9.95 to $24.95 per month on consumers' landline phone bills for voicemail services they never signed up for and never even knew they had. The case against the other entities and individuals involved in the scheme is on-going.
The settlement contains a monetary judgment of more than $21 million, which represents the amount of consumer injury attributable to Sann during his involvement with the scam. The judgment will be suspended due to Sann's inability to pay upon his surrender of certain personal assets. Under the terms of the settlement, if Sann has misrepresented his financial condition, the full judgment would become due.
In August, the FTC reached a settlement from Andrew Bachman, who with a number of other defendants pitched text message services offering "love tips," "fun facts," and celebrity gossip alerts, and placed charges for these services – typically $9.99 a month – on consumers' wireless bills without their permission.
Bachman, who appears to be typical of the relatively small operators who have turned wireless telecommunications networks into treacherous territory, agreed to surrender more than $1.2 million in assets, including the contents of numerous bank accounts, two luxury cars, shares in a number of startup companies and multiple luxury watches.
Unlike Bachman and other small-time defendants who lose all of their personal assets in negotiated settlements, AT&T, Sprint and other telecom giants simply pay the fines and move on, their executives free of personal liability and virtually never threatened with jail terms for the misdeeds that occurred on their watch.
---